UIT Leadership Spotlight: Tom Howa, Associate Director, Data Management & Analytics
Where are you from originally?
I'm originally from Price, Utah, and have yet to move out of state.
What post-secondary degree(s) do you have, in what subjects, and from which school(s)?
I received my bachelor's degree from Utah State University and my Master of Science in information systems (emphasis on business intelligence) from the University of Utah.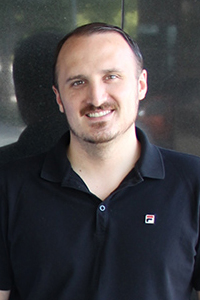 What led you to the University of Utah?
While working at Zions Bancorporation during my master's program, I heard from a few professors and classmates how nice it was to work at the U and that the work-life balance was better than Zions'.
Can you describe the path you took to IT leadership?
I was originally a business analysis manager, one of the early receivers of the Certified Business Analysis Professional (CBAP) license, and realized I liked data slightly more than requirements. I took over the compliance systems while at Zions Bancorp, specifically the customer and transaction monitoring systems, and transitioned into a business intelligence manager. This led to the expansion of a new team and eventually to me applying to be the associate director of the U's Business Intelligence team, which we recently rebranded to Data Management & Analytics.
How would you describe your leadership style and/or philosophy?
Accountability and ownership. I back my team but expect them to give solid dates and be responsible for the products they make. My goal is to provide an end state that fits our overall architecture for which each area is responsible and let them make the majority of decisions on how they get to that point.
What do you enjoy most about your role at the U?
I appreciate the U's overall mission. Leaving a bank, whose primary mission is to make money, and going to a place where people care about so many other things first has been rewarding. In my role, I get to work with experts from almost every area at the university, and it has allowed me an amazing opportunity to learn from all of them.
What do you find most challenging about your job?
The speed of change at the university is a challenge for me still. Decision-making is often not only up to one person, and when you know how to fix a problem, you can't just go get it done.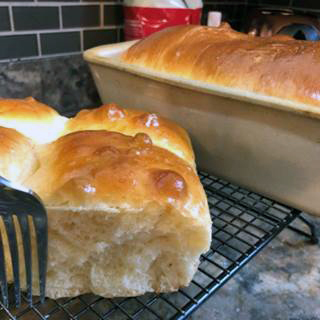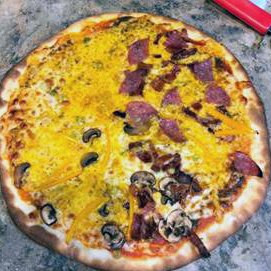 What are some of your hobbies?
I'm a true nerd at heart. I recently got into 3D printing due to staying at home. I still play Dungeons & Dragons weekly with my cousins, the same cousins I played with 30 years ago. I read a lot, and I'm still, sadly, waiting to get a PS5, which hasn't been in stock.
Is there a fun fact about yourself that you'd like to share?
I have 4-H trophies for bread making in my youth, and I still enjoy making bread and cooking every type of cuisine. My Indian food needs massive improvement.
Is there anything else that you think our readers would like to know about you?
I don't really like talking about myself, but I'm always up for a conversation if you would like to have one.
Node 4
Our monthly newsletter includes news from UIT and other campus/ University of Utah Health IT organizations, features about UIT employees, IT governance news, and various announcements and updates.
Categories