Social media research earns Fenech a spot at AEJMC '15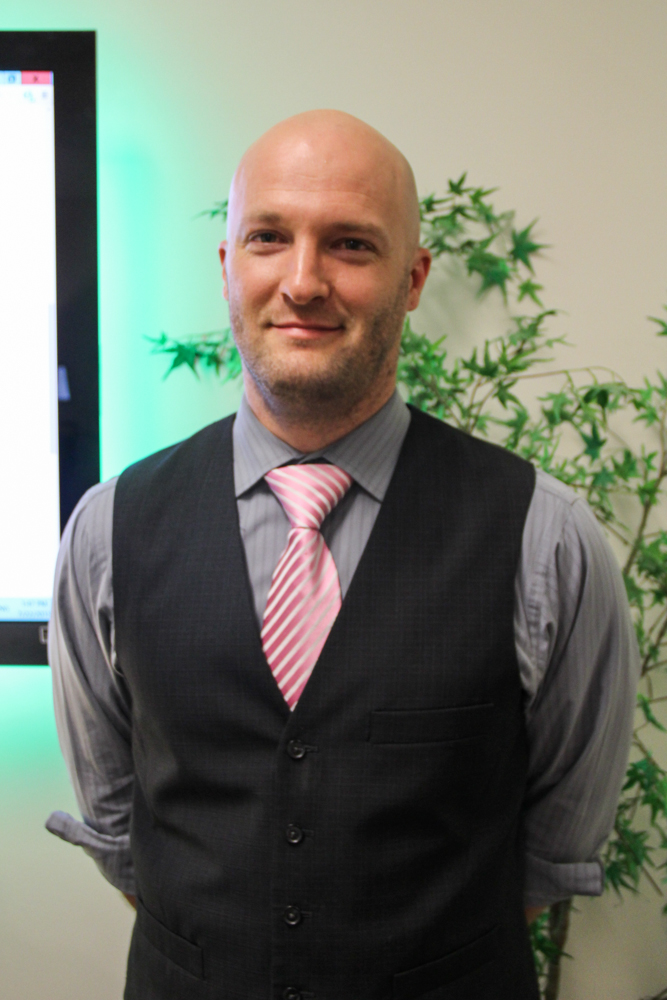 Elliot Fenech, IT manager for UIT Common Infrastructure Services (CIS), is a big fan of social media – especially when companies leverage it to provide updates about service issues or outages.
So when he started working for UIT (then Administrative Computing Services) in 2007, he was surprised to learn that the organization had no social media presence.
"I thought, why aren't we doing the same thing?" he said.
Fenech quickly set out to remedy the situation, creating UIT Facebook, Reddit, and Twitter accounts. While the Facebook account has since been retired, Reddit and Twitter are still going strong.
"I started leveraging that for any system outages that I knew about at the time," said Fenech.
As communications started to become a larger and more vital piece of UIT, the Strategic Communication office was formed and Fenech handed over the social media reigns. Around that time, he had been considering going back to school for a master's program, and communication was sounding more and more appealing.
"I thought sure, let's try it," he said. "I'm really into this social media stuff."
Fenech has now been a master's student in the University of Utah's Department of Communication for a year, and his most recent research focuses on – you guessed it – a social media analysis. Fenech and his research partners decided to study the top 50 scientists on Twitter – namely, how they communicated to each other, and who communicated what type of information.
"We basically created a social network map of them," said Fenech.
The team expected to see strong homophily – the tendency of individuals to associate with others similar to themselves – but the results surprised them.
"We found that to not be true at all," said Fenech. "The biologists were talking to the nuclear engineers, who were talking to the astrophysicists, and there was a lot of conversation actually happening."
"They were sharing information amongst each other outside of journal entries, which I think is fantastic," he added. "It's more open to the public, it's faster, and there's no publication process they have to wait for."
Fenech wrote an article about the findings and decided to submit it to the Association for Education in Journalism and Mass Communication (AEJMC).
"I submitted it basically on a whim," he said. "And they accepted it!"
Next week, Fenech will travel to San Francisco, California where AEJMC is holding its annual conference. He'll present on his team's findings in one of the conference's workshops, where he'll be able to participate in an open forum and answer questions about his research.
"It'll be interesting," he said. "I'm looking forward to it."
---
Please join UIT in congratulating Elliot for this accomplishment, and wish him luck as he prepares to present at AEJMC '15. To view the abstract, visit this page.
You can also find Elliot on Twitter.