Sylvia Norris to retire after 28 years assisting USS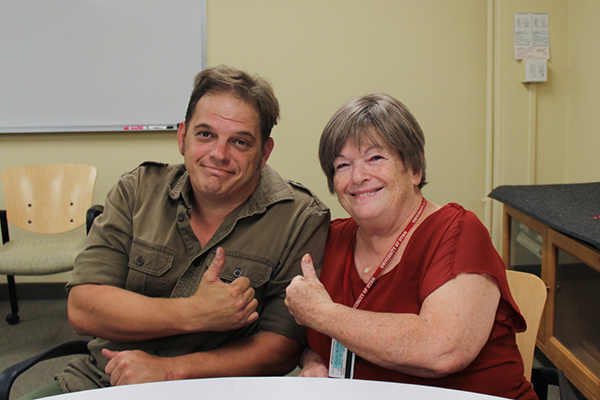 By Emily Rushton
The first thing you notice when talking to Sylvia Norris is her distinct North Carolina accent. The second is her firecracker personality.
Norris, office assistant for University Support Services (USS), worked at several different companies when she first moved to Salt Lake City – but when she got the job offer at the U, she knew it was the perfect fit. She's now been working for the department for over 28 years and is set to retire this month.
"I decided I wasn't going to settle for just any old job. I came and applied [to the U], and I've been here ever since," she said.
Debbie Rakhsha, director for USS, is one of many who will miss Norris when she leaves.
"Sylvia has been working in USS for such a long time," said Rakhsha. "Her smile and southern charm will certainly be missed!"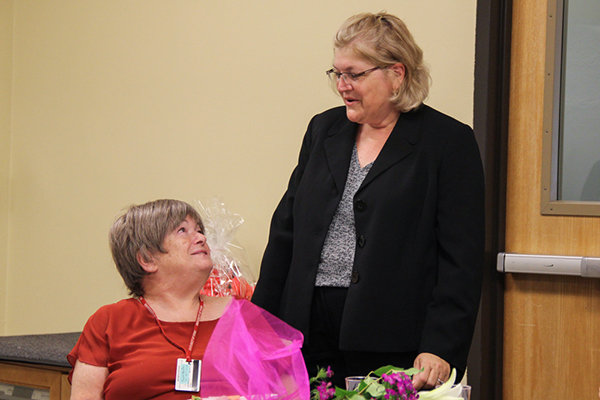 Working the same job for close to three decades may sound monotonous to some, but for Norris – who spent the bulk of her married years moving from place to place – the stability was a welcome change.
"I figured some day, [my job] may change, but who knows," she said. "And before I knew it, I was retiring."
Now, after so many years of work, Norris is looking forward to the freedom and relaxation of retirement. Her son and daughter-in-law live in the valley, and Norris plans on spending more time with them along with their three dogs (her "grand-dogs"). She also plans on joining Silver Sneakers, an exercise program, as well as continuing to sew quilts, a hobby she's so passionate about that she's become a member of five different quilt groups in Salt Lake.
"I've got plenty to do," she assured. "And when I get tired of quilting or water aerobics, I can lay around and watch TV!"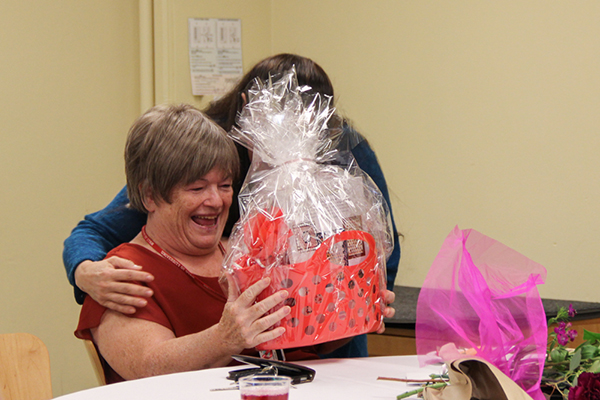 What she'll remember most from her career at the U are her colleagues.
"During the 28-plus years I've worked in this department, I've really enjoyed working with the people," said Norris.
Laughing, she added, "Some of them are a pain, but so am I some days!"