UIT and ITS join forces behind common service platform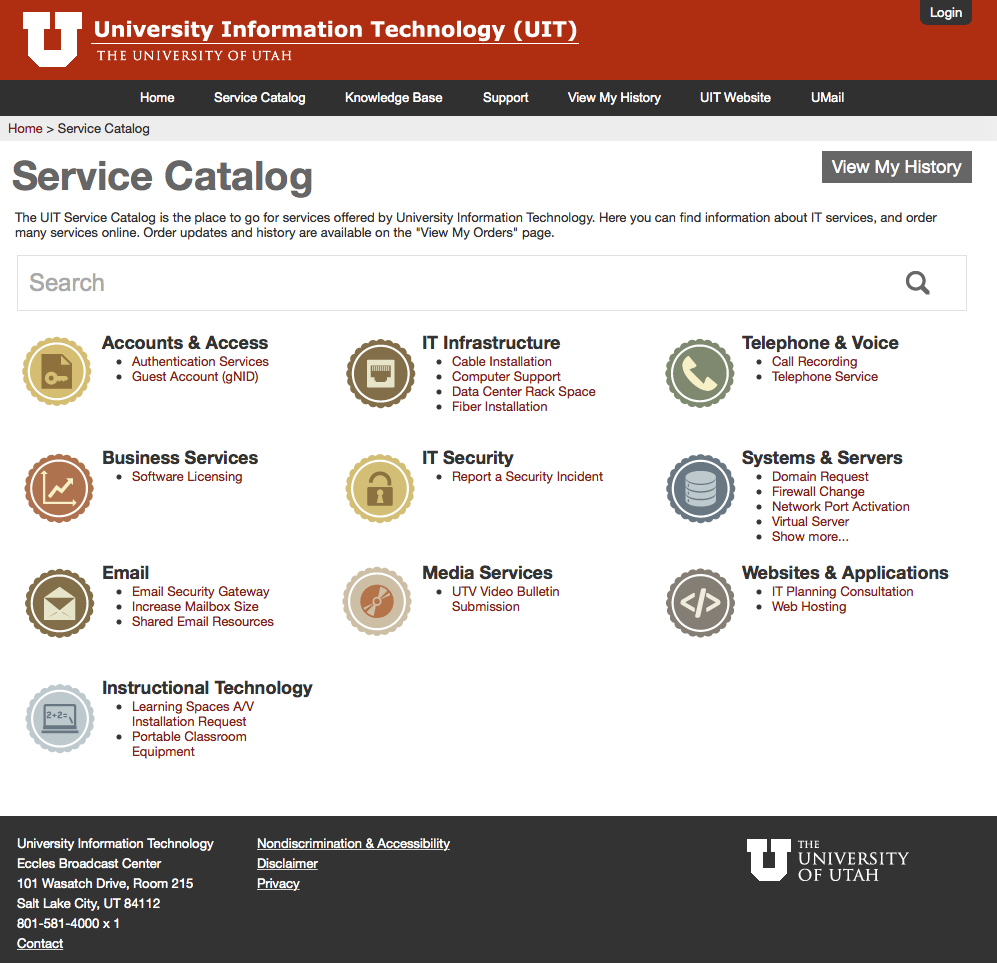 By Emily Rushton
June 2015

It's official: University Information Technology (UIT) and Information Technology Services (ITS) have made the decision to partner behind a joint service management platform, and that platform is ServiceNow.
UIT made the decision to begin using ServiceNow two years ago, but the hospital has continued operating under a different system – ServiceDesk – since that time.
"In my experience, when UIT and ITS work together, good things happen," said Steve Corbató, Deputy CIO for UIT.
Uniting efforts behind one central platform will finally enable all service units to work in one system, producing a more cohesive set of service offerings that are campus- and hospital-wide.
"By having this kind of service management platform, we can incorporate both the services that we provide, and those that we procure from outside vendors in the cloud, and really build a coherent service structure," said Corbató. "To the end user, it doesn't matter where the service is located. If it's down, it's down."
While a timeline has yet to be created, there are already a few action items on the table. Identifying an implementation consultant is something UIT has done in the past, but due to the scale of this agreement, has decided to do again.
Once a consultant is chosen, an implementation schedule can then be formed.
"We'll work closely with the hospital over the next month or two to really define that schedule," said Corbató.
Additionally, a project manager for each side (Clay Postma, UIT and Jeff Shuckra, ITS) has been identified, and resources and staff members will be allocated to the project as necessary.
"We've got good project managers involved – people with experience in service management platforms," said Corbató.
At this point in time, UIT utilizes just a few of the numerous features and functionalities offered by ServiceNow. With this latest decision from the hospital, and UIT's renewed focus on the service platform, Corbató anticipates that will change.
"What I would expect is a broader implementation, but also a deeper implementation," he said. "We really want this to be the common front end for all UIT services."
"This is a big project. We need to make sure it gets resourced," he added. "This will allow us to improve and automate many of our internal processes, as well as produce a better customer experience overall."