Winner selected for iPad Mini giveaway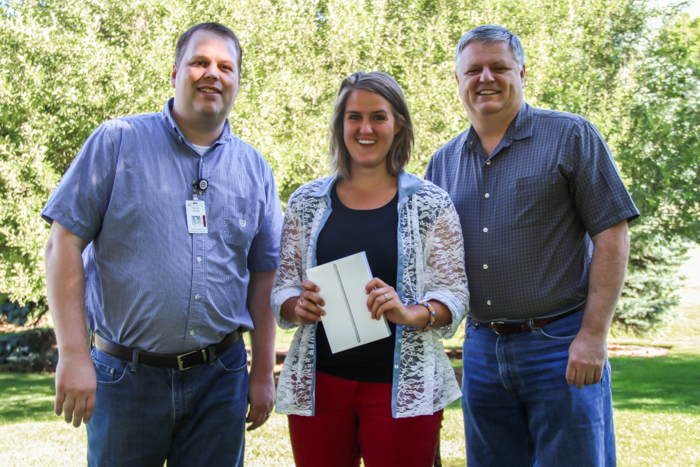 Please join UIT in offering a warm congratulations to Krystal Larrabee, the winner of the iPad Mini giveaway. Krystal, a student in the U's mechanical engineering program, was one of many students who participated in the beta test for the new UConnect sign-on method. The "EAP-TLS" sign-on option is more secure and better protects users from having their passwords stolen, or accidentally connecting to potential fake UConnect networks.
To entice more users to start utilizing this new method, UIT offered an iPad Mini giveaway to all students who chose to participate. Krystal's name was randomly selected last week. Common Infrastructure Services staff members Ray Carsey, network manager, and Curtis Larsen, senior engineer, presented Krystal with her prize on Friday, June 19.
Congratulations, Krystal! We hope you enjoy the iPad and wish you the best in your educational pursuits.
If you're interested in trying out the new UConnect sign-on method, visit https://onboard.utah.edu and follow the instructions.