TLT's Amanda Babcock elected to WCET steering committee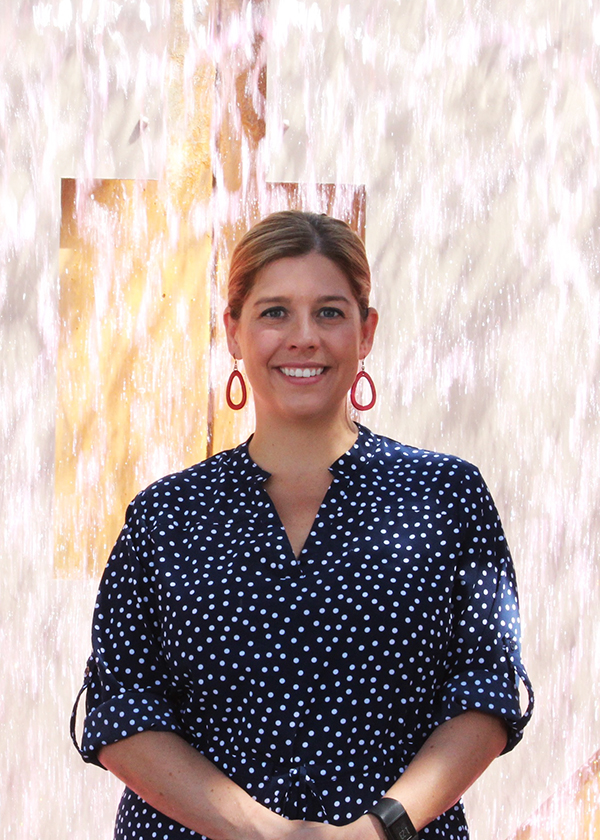 By Emily Rushton
Amanda Babcock has only been with the University of Utah's Teaching & Learning Technologies for less than a year, but she's already managed to make a significant impact in her short time at the U.
Babcock, UOnline Programs Compliance Coordinator for TLT, has been able to bring the U's online educational offerings into compliance in over 30 states – and this month, she was elected to a three-year seat on the WICHE Cooperative for Educational Technologies (WCET) steering committee. (WICHE – Western Interstate Commission for Higher Education – is a regional nonprofit comprised of 15 member states, including Utah.)
As a WCET steering committee member, Babcock will have a unique opportunity to influence the conversation about educational technology at the U.
"What this means is that for the next three years, I get to directly share Utah's voice," she said. "Not just the University of Utah, but all of USHE. I'll be actively participating in a national organization that, essentially, directs policy and steers where educational technology is going."
"It perfectly aligns with promoting the University of Utah as a major player nationally – not just in our own region," she said.
One of Babcock's major focuses is moving past the impression that educational technology should only be used for online classes.
"I want to get away from that idea, so that ed-tech becomes much more incorporated into the classroom and is much more adaptive to the way people learn today," said Babcock.
She added, "If we can have a national dialog around the idea of incorporating educational technologies into everyday learning experiences, and demystifying technology, I think that would make a really big change in the experience of students."
Another key focus for Babcock is improving accessibility at the U.
"I think there's this entire new group of students coming in that we don't always know how to accommodate, like military veterans with PTSD," said Babcock. "Many colleges are not very good at serving those student populations."
Babcock was surprised and excited when she learned she'd been elected to the steering committee.
"It perfectly aligns with my job," she said. "My goal has consistently been to work my way up to a level of influence, where I have the ability to steer small parts of the institution towards becoming what I didn't have when I first started college."
Jon Thomas, director for TLT, emphasized what an asset Babcock has been for the U.
"Amanda is an incredibly capable member of our team who has, in a very short amount of time, become a leader in the nation around learning technology practices and policies," he said. "We're very proud of her and how she is representing the University of Utah in this new position."