2019-20 Kevin Taylor Memorial Service Award winner and nominees
The Kevin Taylor Memorial Service Award program was established in 2014 to recognize superior service and ongoing contributions by UIT employees. The award committee, UIT Leadership, and fellow colleagues thank all of this year's nominees for their service excellence!
Winner: Paul Burrows, Teaching & Learning Technologies (TLT)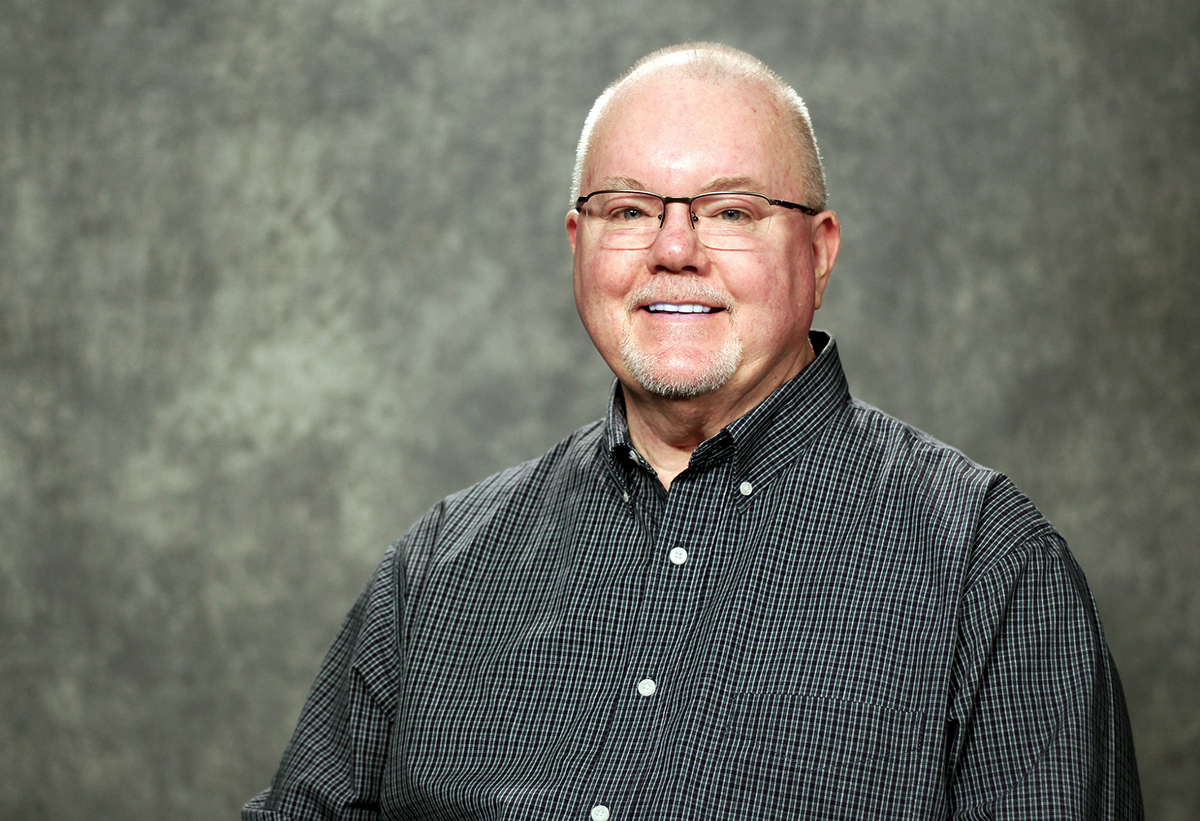 Highlights from his nomination letter
Paul is a wonderful ambassador for our university. His quick wit, attention to detail, and loyalty make him a true champion for higher education.
Paul receives calls every day from faculty and administrators who request his experience and know-how for information and advice. Paul moves quickly and efficiently to assist them navigate university information systems, and inspires others to give back and pay it forward. ...
It occurs to me that IT is instructional and information technology. Today they are inseparably linked, and Paul has been uniquely on the leading edge exploring how one becomes the other! Paul is a repository of information and the history of how we arrived at being able to teach courses on the web. ... How fitting it is to have [the award] be in the year of his retirement.
---
Excerpts from the letters of the other nominees
Jake Johansen, Information Security Office (ISO)
Jake is a realist and an optimist package in one. He always has hope for improvement while working with less than ideal processes or software. Jake will always try his best to be the voice of reason and goes above and beyond to get competing groups to work together.
Besides the professional positivities, he is also a perpetual caring father to his work family. I have seen him console people on personal matters and will always ask about a person's well-being if he sees someone is having a bad day.
He is a mentor, a team player, a counselor, a cheerleader, and an excellent friend for all who need it.
Matt Munro, Communications Infrastructure
Matt demonstrates exceptional commitment to the university by always responding to trouble reports quickly and competently.
He conducts rapid size-up to get to the heart of the issue. He's always extremely personable, takes initiative, and takes the time to contact all personnel. Whenever he's on-site, he ensures no one has issues that haven't been reported.
Matt is a super representative of UIT and the university.
Beth Sallay, Communications Infrastructure
Beth is talented, personable and enjoyable to work with.
Beth is thorough in her troubleshooting — always accurately diagnosing and correcting issues. She's good at explaining what has been happening and how she addressed it. She is conversational, she asks about staff well-being as she's delivering IT services, and she shares her interests outside work, for example, that she supports the Utah Arts Festival with on-site programming for kids. Very cool.
I've never heard her grouse about anything. I enjoy working with Beth.
Monte Shaw, Communications Infrastructure
Monte conveys his competence and respect for others. He's really pleasant. He is also talented and effective. He quickly identifies what is the root of an issue and resolves it, typically the first time out. He's extremely conscientious about follow-up without being intrusive. ...
Monte always delivers service with a smile, and he never makes you feel foolish, no matter how silly your request or question! ...
During our transitions from various intranet sites to upgrades on our day-to-day devices, Monte has accepted each situation with discernible knowledge. His empathy during our current transition between an internal IT support has also been a great contribution. I could not imagine someone more befitting of this recognition.
Jody Sluder, UIT Project Management Office (PMO)
Jody has an unusual talent for negotiating compromises between groups with different skill-sets, different expectations, and different priorities and is always diligent in organizing goals and ensuring that all parties involved know what they need to accomplish to keep a project on track. ... Jody always brings a smile and positive attitude to each project we work on. ...
[When we were assigned a project manager], my first thought was, "Oh no, another road block." But once Jody got involved, she helped with organization and made sure we were on target with our deadlines. She was able to help wherever we needed, especially with our most difficult customers, where she was stern but remained professional in the toughest of situations. ...
She takes service excellence to another level. Jody has demonstrated the value that project management brings. She has even changed the mindset of several team members who originally thought project management was not needed. These very teams have now requested project managers for several of their projects, and their first request is Jody.