Week-long IT conference coming to SLC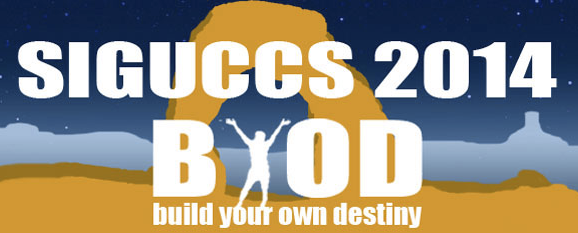 By Emily Rushton
The Special Interest Group on University and College Computing Services (SIGUCCS) is coming to Salt Lake City this year for its annual conference – and this is an event IT professionals won't want to miss.
SIGUCCS 2014 aims to engage its attendees with visionary speakers and collaborative breakout sessions, focusing on the issues surrounding the support, delivery and management of college and university IT services.
"This is about spending five days with people who do what you do and deal with the same crises and accomplishments that you do," said René Thatcher, Director of Services and Outreach for St. Lawrence University and member of the SIGUCCS planning committee.
The conference is comprised of two distinct components: the Management Symposium and the Service and Support Conference. The management portion is held Monday afternoon through Wednesday and covers issues closely related to the management and leadership of higher education information technology. The service and support portion is held Wednesday through Friday and will focus on technical skills and end user support services, with workshops held Friday afternoon.
Attendees can choose to attend one or both segments; each will provide extended networking and learning time with other IT professionals, at all levels in the industry.
"We get a good mix of everyone," said Thatcher. "Most stay for the entire conference."
There will also be a "first timers club" for people who have not attended before, including a webinar held prior to arrival, a dedicated volunteer greeter, and a table reserved just for newcomers at the opening reception.
"The people of Utah should come to make connections and network with others in their field," said Thatcher. "I think people are going to walk away inspired and feeling like they've really accomplished something."
SIGUCCS 2014 will be held November 2-7, 2014 at the Sheraton Hotel in downtown Salt Lake City. For more information or to register for the event, please visit the website. Early registration prices are available until Monday, October 13.