Steve Hess announced as new CIO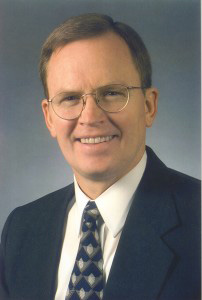 Steve Hess, Project Director for the University of Utah's Chief Business Officer, has been selected as the new Chief Information Officer (CIO) for the University of Utah and the Utah System of Higher Education (USHE), effective January 2015.
Hess – founding director of the Utah Education Network (UEN) and two-time CIO – retired from UIT in 2011 after nearly 38 years of service, but returned in August 2014 to work on the University's Procure to Pay project.
Hess has had a longstanding career focused on media and technology in higher education, and has devoted a large part of his career to making educational resources accessible online. In his near 38 years of service at the U he led the development of UEN, helped to get the Eccles Broadcast Center built, consolidated and reorganized all central information technology services, and laid the groundwork for what was to become the new downtown data center.
"When I think of long-time campus administrators who have made the U and the state a better place, I naturally think of Steve and his many contributions," said Steve Corbató, who has been leading UIT as Interim CIO.
Please join UIT in welcoming Hess to his new role as CIO.
The official press release can be found here.