Corbató announces Kevin Taylor Service Award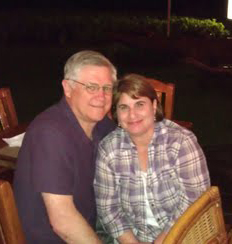 By Emily Rushton
At this month's All Hands Meeting, Steve Corbató, interim CIO, announced plans to create a Kevin Taylor Service Award to remember Kevin Taylor, beloved UIT colleague and retiree who passed away earlier this month.
UIT is in the process of working with the development office and taking contributions for the award, which will be awarded annually to the exceptional UIT staff member who demonstrates the tremendous collaborative spirit and intrinsic service orientation that Taylor demonstrated in his time at the University of Utah.
"The idea here is to have a living memorial to Kevin that recognizes the staff member who goes above and beyond, serving either UIT or the campus or the community at large," said Corbató. "Kevin was a tremendous contributor to all three domains."
You can read more about Kevin on his UIT memorial page here.
January 2015 update: The award program has been established, and you can donate using the U's secure Give to the U site.