UIT and ITP summer picnic details
April-May Node 4 newsletter
Find us on Twitter!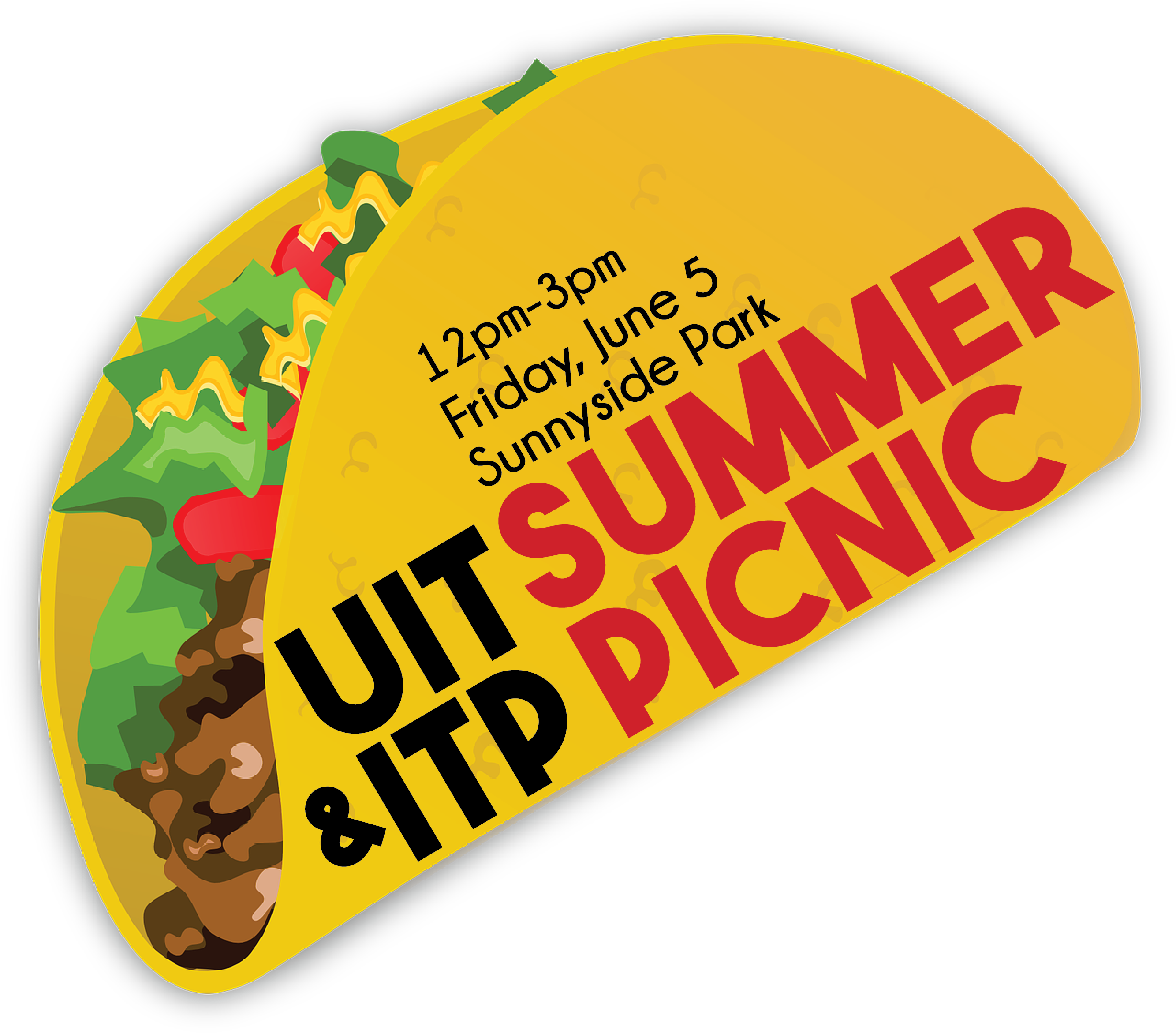 By Emily Rushton
Summer is almost here! To celebrate, on Friday June 5, 2015, all University Information Technology (UIT) and IT Professional staff are invited to gather for a fun and festive picnic in the park.
Cafe Rio will be catering a full taco bar, offering handmade tortillas, pork, chicken, cilantro-lime rice, black and pinto beans, chips and salsa, salad, and cheese enchiladas (vegetarian-friendly).

Join your colleagues for a fun picnic lunch and the opportunity to play volleyball, softball, horseshoes, football, or just hang out!
Details:
Friday June 5, 2015
12:00 p.m. - 3:00 p.m.
Sunnyside Park pavilion (1735 E. Sunnyside Ave)
Sunnyside Park offers a parking lot, but space is very limited. Walking, biking, carpooling, or campus shuttles are the best options for transportation. You can view the campus shuttle map here: http://www.uofu.bus.com
If you haven't yet responded to the save-the-date sent earlier this month, please RSVP by Monday, June 1.
We look forward to seeing you there!