Cheatham's vision for CHPC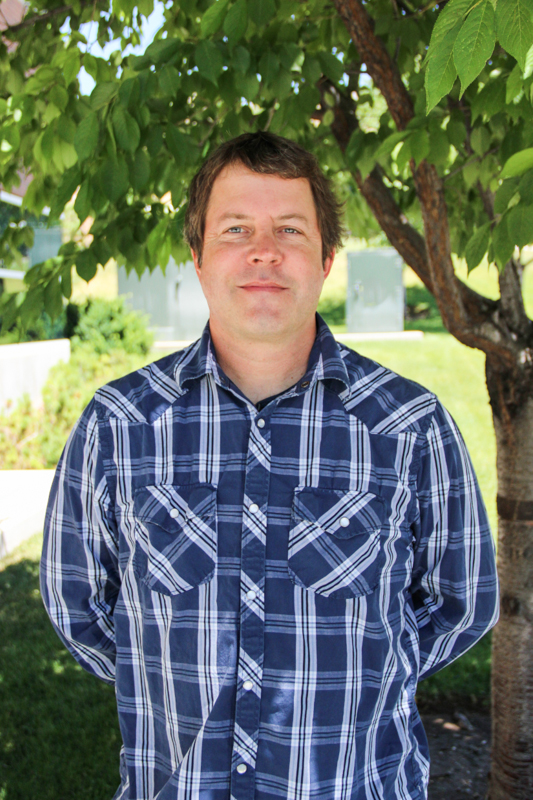 By Emily Rushton
Thomas E. Cheatham III has been selected as the new director for UIT's Center for High Performance Computing (CHPC) – and with him comes a wealth of knowledge, expertise, and passion for high performance computing.
Cheatham has long been an advocate for CHPC and has a history of being deeply involved in the high performance computing sector. He chairs multiple committees (on both the local and national levels) and has participated on CHPC committees ever since he arrived at the University of Utah in 2000, eventually utilizing his role to help push forward the idea for a unified data center.
Cheatham also pioneered the software development and application of AMBER (Assisted Model Building with Energy Refinement), which simulates the motions of biomolecules and is widely used by thousands of research groups across the world.
"It's a distributed effort," said Cheatham. "It's thought to be one of the first community codes."
Additionally, Cheatham is involved with Blue Waters, a National Science Foundation (NSF) supercomputing project and large GPU cluster, which his lab (the Cheatham Lab) makes use of frequently.
"We're very good at pushing these methods, breaking them, finding out where they're not working, and then trying to fix them," he said. "So we've been doing that on a lot of large scale resources, including Blue Waters."
In his new role as CHPC director, Cheatham hopes to have CHPC elevated to a national status in the high performance computing community.
"Over the past few years, the U has really appeared on the National Science Foundation's radar as a place that's kind of up and coming," said Cheatham. "We've submitted proposals to see if we can join into the national scene in various ways, so that's very exciting."
Cheatham is also looking forward to working more closely with the CHPC team.
"The support staff is excellent. They're an expert team," he said.
One of the challenges for CHPC, he says, is finding funding. Due to being funded primarily by overhead, last fiscal year the department took a 20% cut and was forced to lay off a number of people. Cheatham wants to change the funding model so that that doesn't happen again.
"It'd be nice if we could team up with some of the strong centers on campus and go to the legislature for getting base funding, as well as continue to submit for grants, which has been successful," he said.
Looking toward the future, Cheatham would like to see CHPC become more integrated within UIT and become a resource for the University's various research centers.
"We don't want to be a center of research, per se," he said. "What we want to do is help the already strong areas of research here on campus."
Cheatham – who enjoys cooking, skiing, hiking and gardening – was recently promoted to full professor of Medicinal Chemistry in the College of Pharmacy, but initially plans on spending most of his time at CHPC, handing off some of his day-to-day research to the people in his lab while he focuses on CHPC.
"I've been deeply involved with CHPC for a long time as an advocate and user, so everyone knows me down there already, which makes it kind of nice," he said.
Cheatham wants people to know that his door is always open.
"We're always looking to broaden our reach throughout campus to less traditional communities, and to bridge people from the desktop up to modest resources at CHPC, and eventually the national level, if they're willing to do that," he said. "There are amazing resources available, locally and nationally, that are free."