UC student employee adds new meaning to "ambitious"
By Emily Rushton
One look at a typical day for Calli Peterson is enough to make even the best multitasker's head spin. Between being a full time student, working multiple jobs, and receiving an internship in London this past summer, her plate is just a tiny bit full.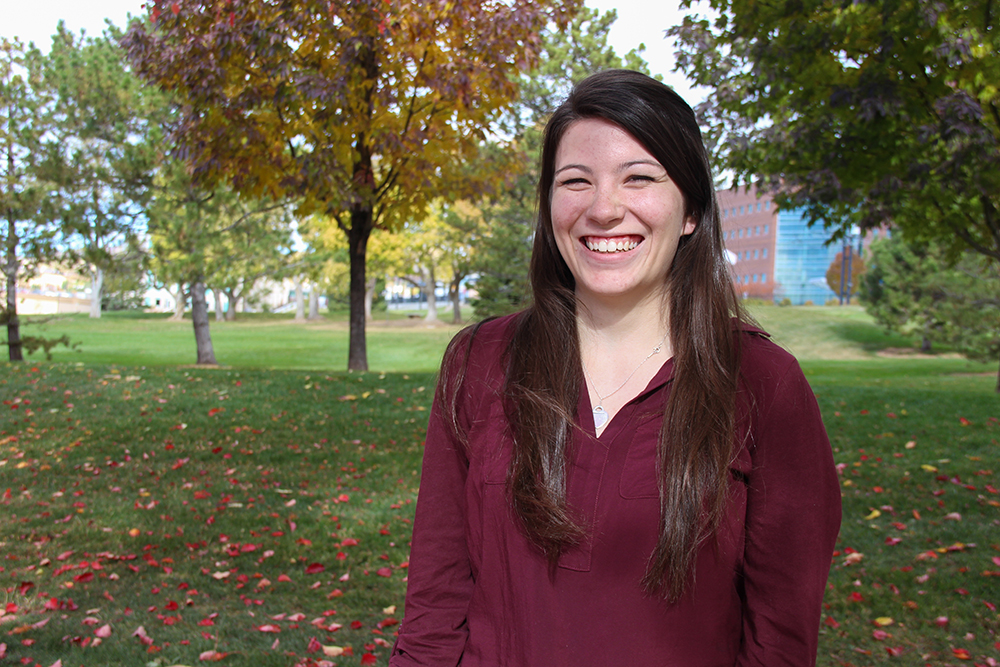 "I always like to stay super busy and do a bunch of things," said Peterson. "So whenever something new comes up, I want to do it."
Peterson, student employee for UIT's Unified Communications (UC) department, thrives in a busy environment. In addition to working for UC, she writes for The Daily Utah Chronicle, is a peer advisor for the Department of Communication, and is in her junior year at the U as a communication major.
"Calli is an extraordinary person with superior skills not only in her writing abilities, but in her workload accomplishments," said John Wardle, UC product manager. "Her passion for the work she does is easy to see in the finished product."
Peterson loves the variety her job with UC provides, which includes technical writing, marketing, and photography.
"I get bored if I'm doing the same thing all the time," she admitted. "So I like how I'm able to be diverse in this job."
Wardle emphasized what an asset Peterson has been for UC.
"Calli is not only dedicated and passionate about whatever she's working on, she also has an unbeatable optimism to life and work," said Wardle. "Her attitude is contagious, and her enthusiasm for her work is a powerful catalyst for the work we do in UC."
"I like how much I've grown [at UC]," added Peterson. "I've learned different skills and become more confident in my position."
This semester, her job at The Chrony has primarily focused on lifestyle posts and movie reviews – something Peterson said she also really enjoys.
"I love it," she said. "I go to a movie every Tuesday." (Who wouldn't love that?)
This past summer, Peterson had the opportunity to intern at Blake Friedmann Literary, TV and Film Agency, located in London, UK. Much of her job focused on filing royalties and contracts on the literary side of the agency, but in her free time, she was able to read some of the authors' manuscripts and then review them.
"It was so cool," she said. "I got to report on them and say what I liked and didn't like."
Surprising no one, Peterson thinks she'll graduate an entire year early, too.
When asked what she's hoping to do after graduation, she simply laughed and said, "That's the question, isn't it!"
While the future may be uncertain for now, one thing is for sure: Calli Peterson is going places.