The University of Utah's Network Services team works closely with local network administrators to support, monitor, and optimize network performance while maximizing network security and availability. Network services include enterprise networking, wireless, firewall, load balancing, and virtual private networks (VPNs).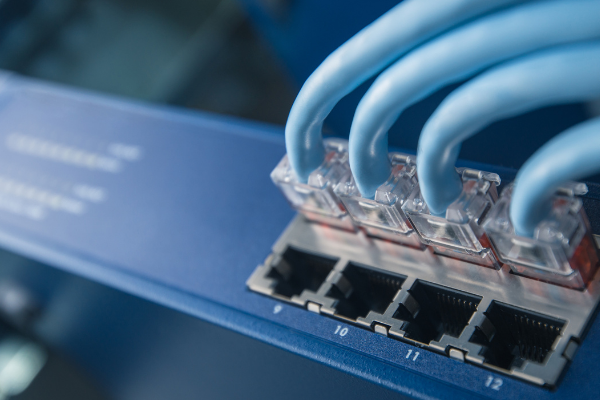 Set designers on the original Star Trek series labeled some pipes on the Starship Enterprise "GNDN," or "Goes Nowhere, Does Nothing."
IT staff members who work in telecommunications closets and encounter spaghetti-like knots of cable get the joke, but they also heed it as a cautionary tale. A GNDW cable is the last thing you want to find in a cluttered comms closet, which explains why UIT's Network Edge team is so meticulous about cable management.
"I appreciate good cable form," said IT Specialist Nick Bradberry. "I love when everything is organized, that's gorgeous and beautiful. The [obsessive compulsive] part of me goes 'Ahhh…'"
The Network Edge team manages client network connectivity — "mostly the switches on the other side of the network jack in the wall," said Network Engineer Chris Robinson.
If you think of networking as a relay race, edge is the final leg, generally from the internet service provider (ISP) to the end device. To make this hand off, an edge server is strategically placed to be as close as possible to the "last mile" — the last networking step between end devices and the internet of a wide body of endpoints (end devices making requests).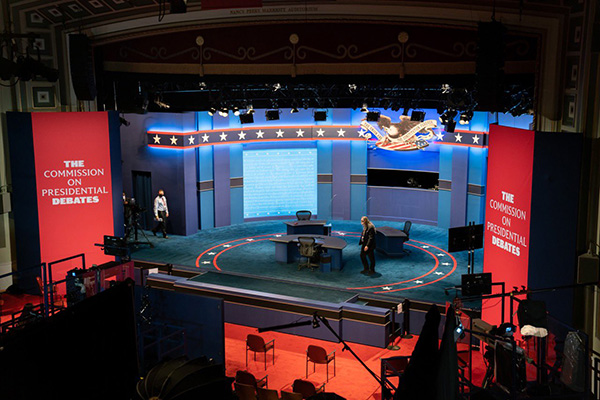 Planners going into Utah's first, and 2020's only, United States vice presidential debate on October 7, 2020 knew that optics could impact the University of Utah's reputation. A lot was riding on making a good impression.
---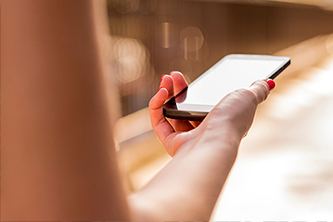 The CARES Act has awarded $8.5 million to UIT's Network Services team, out of which $5.9 million is earmarked for improving wireless coverage at the university — inside and out.
TOP SERVICES
(Service Portal requires authentication)
HELPFUL LINKS
UOFU IT NEWS
HELP DESK
Urgent? 801-581-4000, option 1
Less urgent? helpdesk@utah.edu