Commuter information
Parking at 102 Tower
New and current employees who wish to purchase access to the 102 Tower parking garage have various options to best meet their needs.
Daily parking
Limited monthly parking
Unlimited monthly parking
For details, please review the options provided by Real Estate Administration (in Box, login required).
102 Tower parking coordinators:
If you drive your own vehicle to work, please refer to our parking policy.
Bicycles
Employees are welcome (and encouraged) to ride bicycles to work. Please review our bicycle storage policy.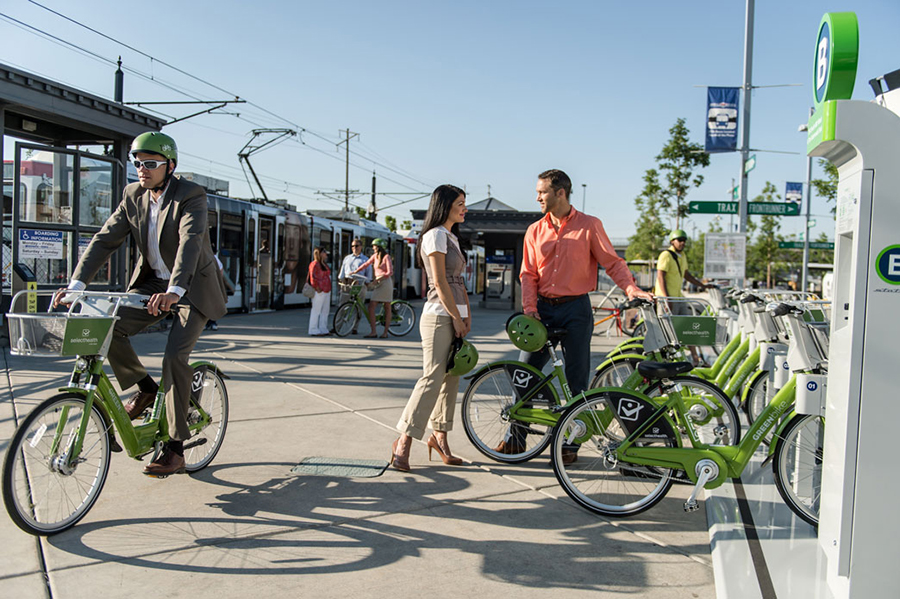 GREENbike, an alterative to personally-owned bicycles, is Salt Lake City's non-profit bike share program designed for trips around the city by people wearing regular clothes, carrying ordinary stuff. In relation to 102 Tower, the closest Bike Share stations are one block south on the east side of 200 E., and one block west on the north side of 100 S., next to Harmons City Creek.

Rentable scooters
Dockless electronic scooters from Bird, Lime, Spin, and Razor require a small fee to rent, plus cost per minute. Scooters may be parked wherever a commute ends, but must not block pedestrian/wheelchair access to sidewalks, curb cuts, etc. Riders must provide driver license information, be at least 18 years old, and bring their own helmets. Because they aren't accessed at docking stations, e-scooters are not available at any one time or at any given location.
Utah Transit Authority (UTA)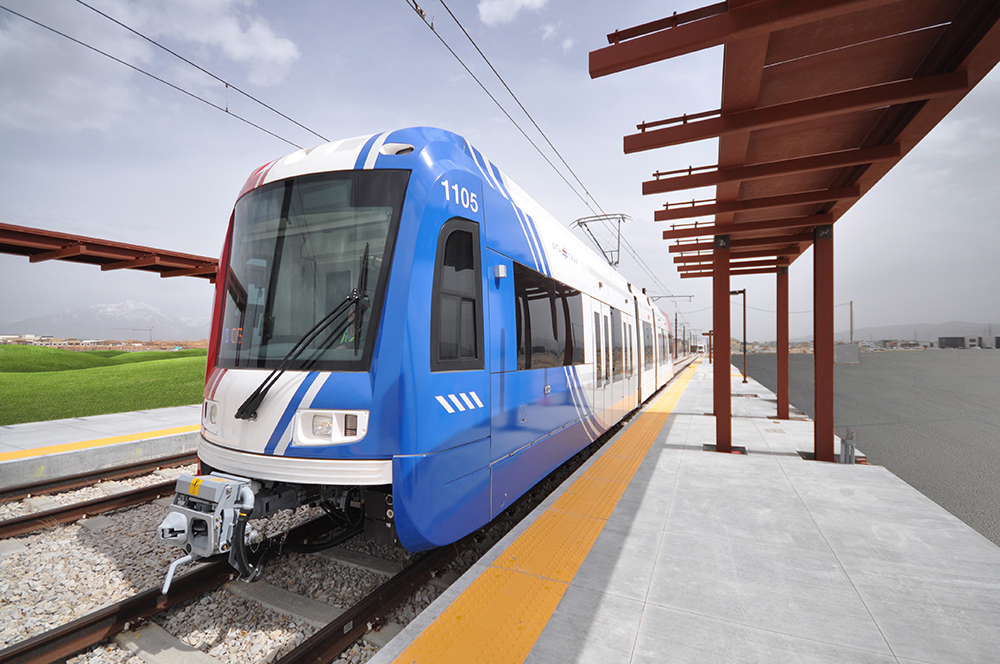 University staff, as part of their employment package, enjoy free Utah Transit Authority transportation for TRAX, UTA buses and Frontrunner. Tap your proximity-enabled UCard or UTA Ed-Pass on the card reader located on UTA buses and train platforms as you enter and exit to ride for free.
Three TRAX stations are located a short walk (10 minutes or less) from 102 Tower. Read about public transporation specific to 102 Tower in this Node 4 article, or review a full list of public transit options on the UTA website.
Park and Ride: Driving to the commuter station and taking public transportation is a great combination.
Rideshare: This online ride-matching database takes only a few minutes to register and it's completely free. When you sign up, you'll find possible commuting partners who live and work near you, and have similar work schedules.
Campus shuttles
Use the Live Tracker to time your shuttle rides to/from 102 Tower.
Pick-up from 102 Tower
The BSB Route shuttles pick up/drop off passengers on the east side of 102 Tower, along 200 East. Shuttle drivers will slow down as they approach the building to see if there are any passengers awaiting pick-up. Due to schedule constraints, drivers cannot idle in front of the building, so please be visible and ready to board as the shuttle rounds the corner.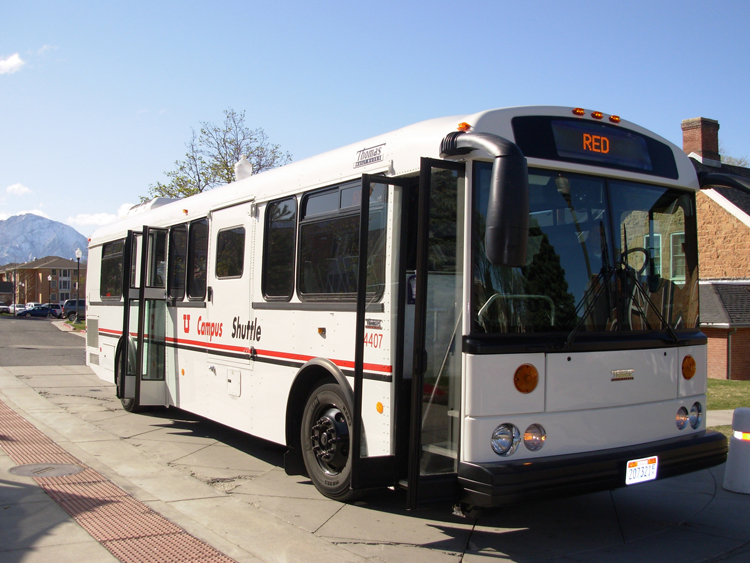 On the east side of the building, stand near the curb adjacent to the building's driveway and clearly wave to the driver so he/she sees you and knows you'd like to be picked up.
If the weather is poor, you may choose to stand outside under the building's overhang to wait for the shuttle, making sure the driver can see that you want to be picked up. Visibly wave to the driver as you walk toward the curb. Please do not wait inside the building. It's difficult for drivers to see you in time.
Pick-up from Kennecott
Please wave to the driver as the bus approaches so he/she knows you want to be picked up.
Drop-off at Kennecott
For drop-off, please speak to the driver in advance to make it clear you wish to be dropped off at Kennecott.