UIT preparations lead to another successful start to fall semester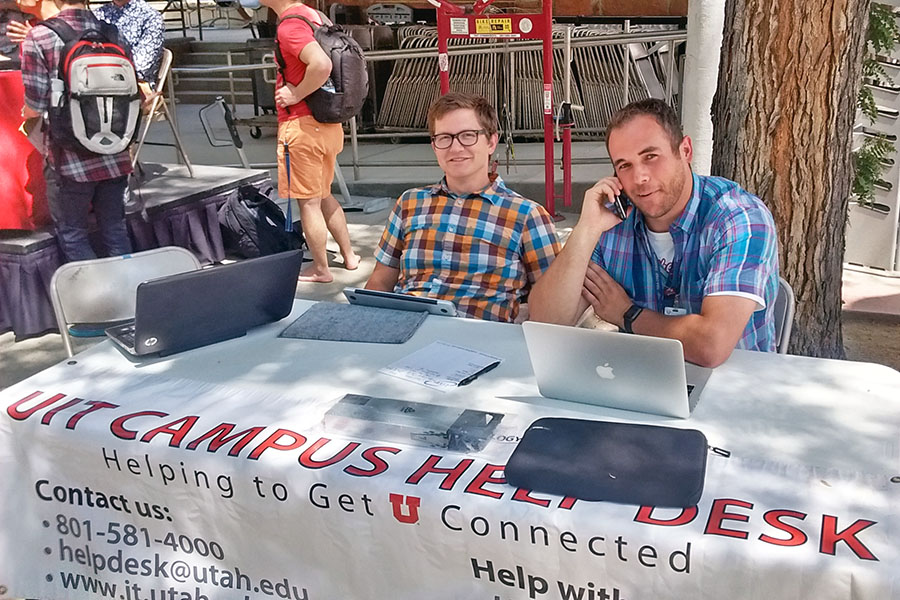 It's hard to believe summer break is over, but fall semester has indeed already begun – and UIT has been hard at work to ensure a smooth start of school.
"It's going very well," said Kim Tanner, associate director for Software Platform Services and start-of-school lead for UIT.
Even with the anticipated additional load on the network due to the solar eclipse taking place on the same day, the first day of classes on August 21 went off without a hitch.
"Our roaming network staff that worked in the library and other areas of campus reported a very upbeat attitude and very positive interactions with students surrounding IT," said Mike Ekstrom, director for UIT Network & Communications Infrastructure.
To prepare for the influx of new and returning students and faculty, UIT established a special monitoring and response team to swiftly address any potential issues, scheduled a change moratorium during August 14-28, and during the first two days of school, provided walk-in help for UIT services at multiple locations.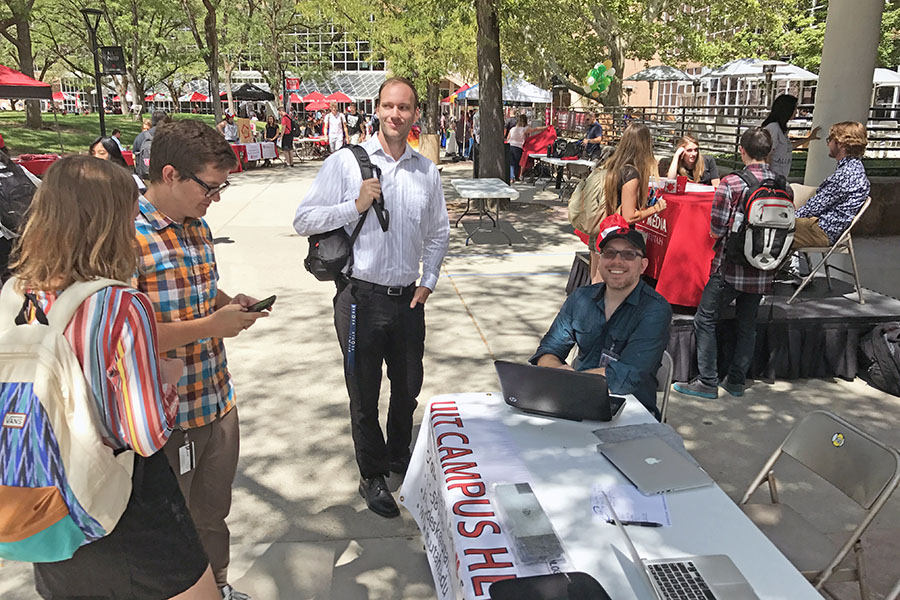 "We did a great job at preparing for the start of school," said Tanner. "The UIT start of school task force began preparations months ago, which included developing staffing, communication, and testing plans."
"The team has been very collaborative and communicating very closely," she added. "We wanted to be fully prepared and ready to handle any issues."
This is the fourth consecutive year that a special task force has come together to prepare for the start of school, and it's proven to be an invaluable asset.
"Every team on the task force was committed to ensuring a successful start of school, and each played a vital role in this effort," said Tanner. "Kudos to the task force members and their teams."
Start of school task force
Kim Tanner, lead
Craig Bennion
Ray Carsey
Mike Ekstrom
Elliot Fenech
Shawn Halladay
Scott Lloyd
Trevor Long
Brad Millett
Subhasish Mitra
Jason Moeller
Tina Nguyen
Dave Packham
Mark Simpson
Jon Thomas
Cassandra Van Buren
Bryan Wooten
Node 4
Our monthly newsletter includes news from UIT and other campus/ University of Utah Health IT organizations, features about UIT employees, IT governance news, and various announcements and updates.
Categories