UIT says goodbye to Process Team's Urry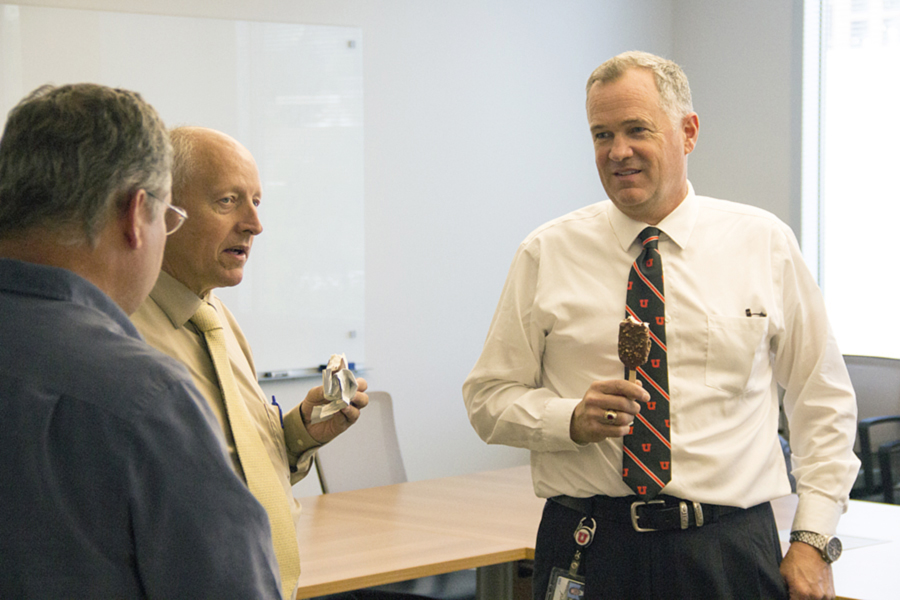 On August 16, colleagues bid farewell to Jim Urry, process consultant in UIT's Strategic Planning and Process Team, who has accepted a process analyst/customer solutions position in the University's Financial and Business Services (FBS).
Urry started in UIT 20 years ago in Administrative Computing Services (ACS), now University Support Services (USS), after positions within other University organizations for 10 years.
Urry has been integral to process improvements for "Procure-to-Pay" and USA Apartment Management, workflows for problem, incident, change, and release management, and UIT/ITS asset management. He is a LEAN greenbelt and change management practitioner certified.
More photos of Urry's goodbye get-together:
Node 4
Our monthly newsletter includes news from UIT and other campus/ University of Utah Health IT organizations, features about UIT employees, IT governance news, and various announcements and updates.
Categories