TLT rep speaks at CCUMC academic technology conference
The University of Utah will play host in 2018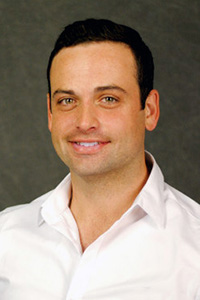 Chris Dawson, video post-production supervisor in UIT's Teaching & Learning Technologies (TLT), presented October 7 at the 2017 Consortium of College and University Media Centers (CCUMC) conference at the University of Notre Dame. The annual conference, which draws hundreds of higher-ed audiovisual (AV) professionals and technologists from across the nation, will shift to the University of Utah in 2018.
The essence of Dawson's one-hour talk, "Breaking the Golden Triangle of Video Production" [PDF of presentation slides], was how TLT's Video Services Team has technologically, aesthetically, and economically adapted to handle high-volume requests for UOnline, the U's online education initiative, without sacrificing quality. UOnline boasts approximately 50 online classes a year, with an average of 20 videos per course.
"I received a lot of questions, which was a nice surprise," Dawson said. "The audience was engaged, and curious about how we staff with part-timers, and emphasize quality recording over post-production clean-up."
The golden triangle is a project management principle generally stated as, "Fast, good, or cheap. Pick two." Dawson argued that with the right workflow, it's possible to pick all three.
In 2018, the conference will move to Salt Lake City. The University of Utah hosted the CCUMC conference twice before – as sole host in 1988 and in partnership with Brigham Young University and Utah State University in 1977.
TLT Associate Director Adam Stewart looks forward to the conference returning to Utah.
"It's a really cool opportunity to showcase our institution and our city to other professionals doing same work that we're doing," Stewart said, "I'm really excited to show off our school's great technology."
A call for proposal timeline for workshops/presentations and keynote speeches will be announced at a later date, typically due the April preceding the conference. Outside of academia, conference attendees are also filmmakers and local people doing exciting work in the AV field.
Dawson's workshop provided attendees with: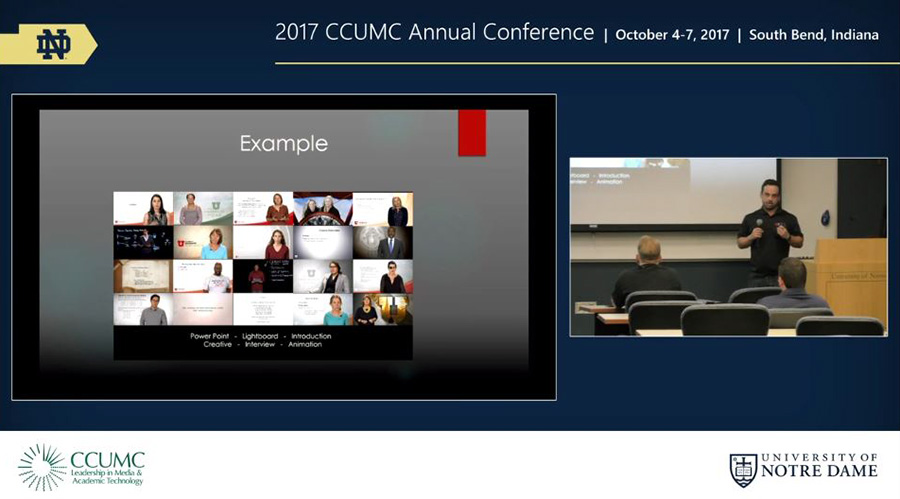 A technical understanding of TLT's node-based editing which allows for near real-time video editing
An overview of capture techniques and how they're optimized for TLT's editing pipeline and aesthetic values
How TLT uses branding at the program and departmental level, and how branding impacts production workflows used by part-time editors and instructional designers
The value of a robust project management software solution, and the key role it plays in video workflow from pre-production to distribution

The efficiency of a small staff, and how to use TLT's model as a baseline when staffing teams of AV technicians
Node 4
Our monthly newsletter includes news from UIT and other campus/ University of Utah Health IT organizations, features about UIT employees, IT governance news, and various announcements and updates.
Categories