CIS helpers offer assistance during Employee Appreciation Day 2017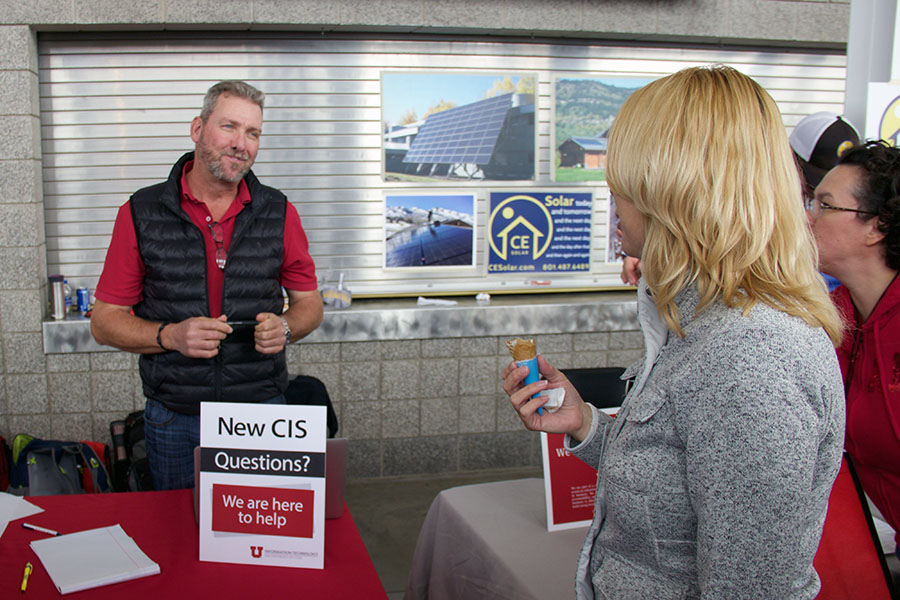 Staff from UIT's University Support Services were on hand to answer questions from staff and faculty about the new Campus Information Services (CIS) portal on Thursday, September 28 at Employee Appreciation Day (EAD), held at Rice-Eccles Stadium.
UIT regularly has a presence at the event. In 2016, members of UIT's Identity and Acesss Management Team staffed an information booth on the University policy requiring employees to use two-factor authentication for logging in to certain online U applications and IT systems.
As on past EADs, U employees were treated to exhibitors, giveaways, live music, a pizza and ice cream lunch, massages, photo station, bingo, Marriott Library-sponsored Hooked on Books, the opportunity to walk onto the football field, and ever-popular field goal kicking contest.
Created in 2004 to celebrate U employees in a fun, casual setting, EAD is co-sponsored by the Division of Human Resources and U Staff Council.
More photos of the event are below:
Node 4
Our monthly newsletter includes news from UIT and other campus/ University of Utah Health IT organizations, features about UIT employees, IT governance news, and various announcements and updates.
Categories