Kudos & Congratulations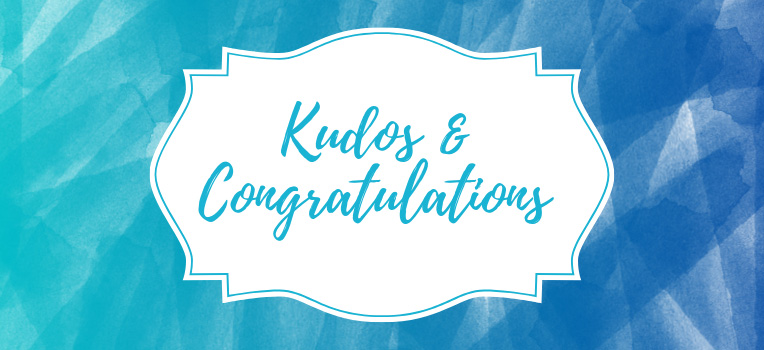 UIT staff recognized for their excellent work
Congratulations to Nate Remynse (Information Security Office) for winning the previous prize drawing!
---
Kudos to Tom Howa, Paul Peterson, Brian Harris, and Bryan Harman! This team has been instrumental in helping the David Eccles School of Business address data needs and questions. Not only are they GREAT at their work, they are also a pleasure to work with. The David Eccles School of Business is thankful for their partnership.
~ Bethany Crowell, David Eccles School of Business
---
When an important My Degree Dashboard upgrade was scheduled for February 6-7, no one anticipated that a major snowstorm would cause a campus closure during the upgrade. Despite the "snow day" on February 6, Garth Devries, Allan Hill, Shon Harper, and Kariann Hibbard were on-site to make sure the upgrade was successfully completed. Thank you all!
The most recent PeopleSoft upgrade happened on a Friday night from 6:00 p.m. – midnight, and as usual a large group of UIT employees worked diligently to take care of the entire process. Thanks to everyone who worked on this key upgrade: Jeramy Berry, Rob Birkenshaw, Clint Bowles, Arnie Carter, Mark Curtz, Mohammed Fateh, Ryan Hahn, Doug Kenner, Rob Lake, Matt Leatham, Kelsey Loizos, CJ McMillan, Jason Moeller, Rhay Natividad, Thanh Nguyen, Kim Tanner, Marc Thompson, Dan Thornley, Patrick Tobin, Camille Wintch, and Zach Zitterkopf.
Kudos to Marv Hawkins for going above and beyond in determining the downstream requirements for the University of Utah Health Plans program.
Kudos to Alijana Kahriman for a proactive dedicated effort to get the USS budget put together.
Kudos to Clay Postma for his tireless efforts around helping move the Asset Management project forward.
Kudos to Piotr Pawlikowski for moving the Software Anywhere project forward again and getting the requirements for an RFP.
~ Ken Pink, Deputy CIO
---
Thank you to USS and the Software Platform Services team (Matt Leatham, Rhay Natividad, Mohammed Fateh, and Zach Zitterkopf; and Thanh Nguyen, Arnie Carter, and Rob Birkinshaw) on a successful Portal 8.56 upgrade. The teams demonstrated excellent teamwork from planning to implementation. Nice job!
Thank you Cassandra Van Buren and her team (Larrisa Turner, Jesse Drake) for always being available to assist with our communication needs. Your team is a valuable asset to our organization.
A BIG kudos to Peter Mo and Rob Birkinshaw for working on the Exadata Strategy proposal!!!!!!!
A nice shout out to Jon Ross, Thanh Nguyen and Will Gleich for getting our Docker/Kubernetes container platform installed/configured for our Web Hosting services.
Thank you Craig Bennion and Jeff Shuckra for always being available to assist my team with change management questions, requests, etc.!!!
~ Kim Tanner, Software Platform Services
Anyone at the U can submit an item for Kudos & Congrats!
Submit your kudos and the UIT employees you commend will be entered into a monthly prize drawing. UIT employees who submit entries will also be entered in a separate prize drawing.
UITL members, directors, and associate directors are not eligible for prizes.
Node 4
Our monthly newsletter includes news from UIT and other campus/ University of Utah Health IT organizations, features about UIT employees, IT governance news, and various announcements and updates.
Categories