ITSM policy, process documents move to IT Knowledge Base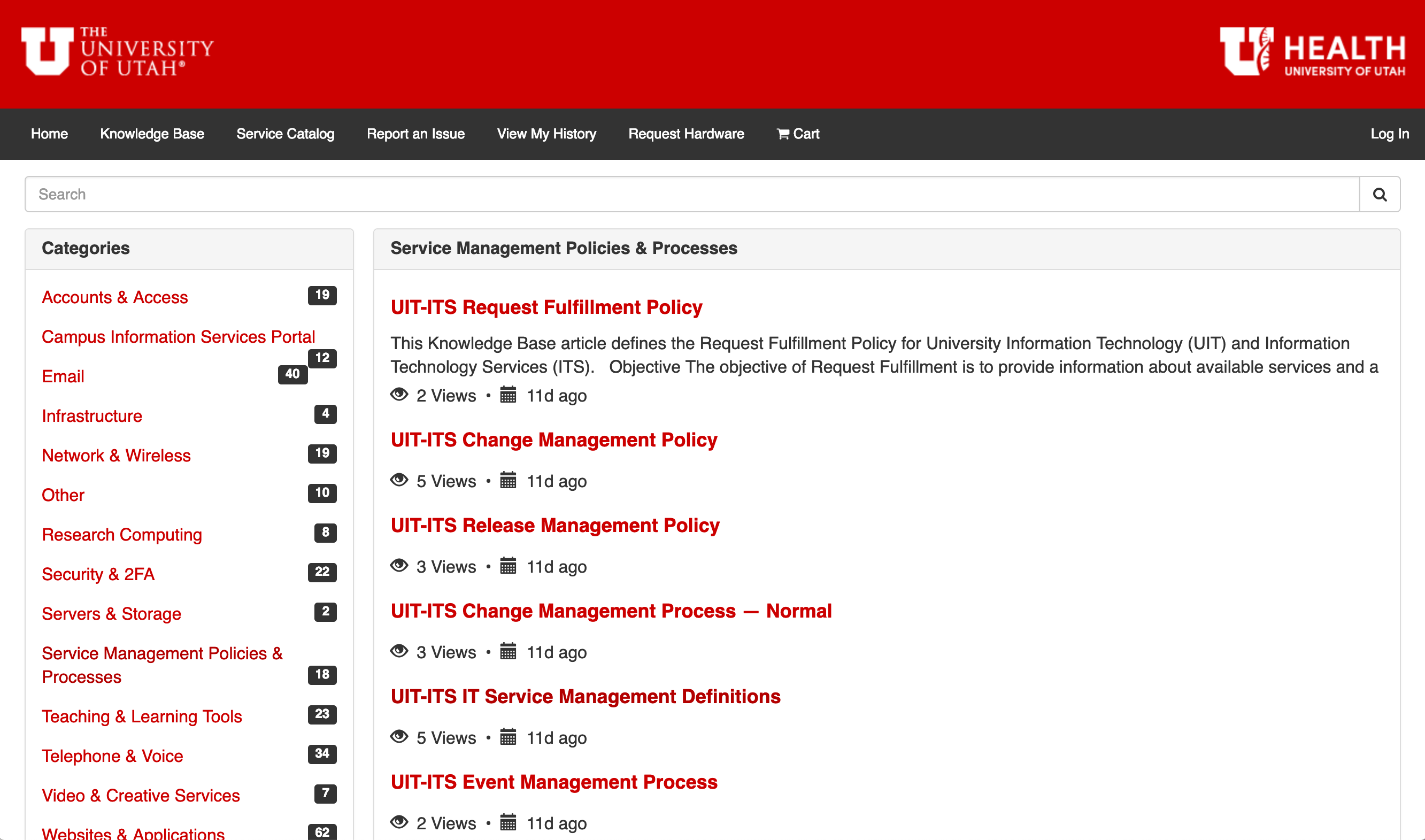 The Information Technology Service Management (ITSM) documents for University Information Technology (UIT) and Information Technology Services (ITS) have a new home.
ITSM policies and processes, formerly housed on the UIT website, can now be accessed via the public IT Knowledge Base (KB) hosted on the ServiceNow platform. The move ensures all UIT and ITS employees can access the documents, or KB articles, in a more familiar and convenient location.
Broadly, ITSM is a strategic framework to ensure the right people, processes, and technology are in place around an IT service — in other words, the art of making an IT organization run. ITSM policy and process documents support that mission.
"The documents help us provide a consistent approach to delivering services across the organizations," said Jeff Shuckra, manager for ITSM Process Support & Disaster Recovery.
Shuckra said he plans to use the KB articles, which have been updated with new definitions and edited for consistency across policies and processes, for upcoming training about the UIT-ITS Service Management lifecycle. Interested UIT-ITS managers can contact itsmps@hsc.utah.edu for more information about how to schedule training for their team and additional questions about the ITSM documents.
Node 4
Our monthly newsletter includes news from UIT and other campus/ University of Utah Health IT organizations, features about UIT employees, IT governance news, and various announcements and updates.
Categories