Brinton talks details for new UIT Project Management Office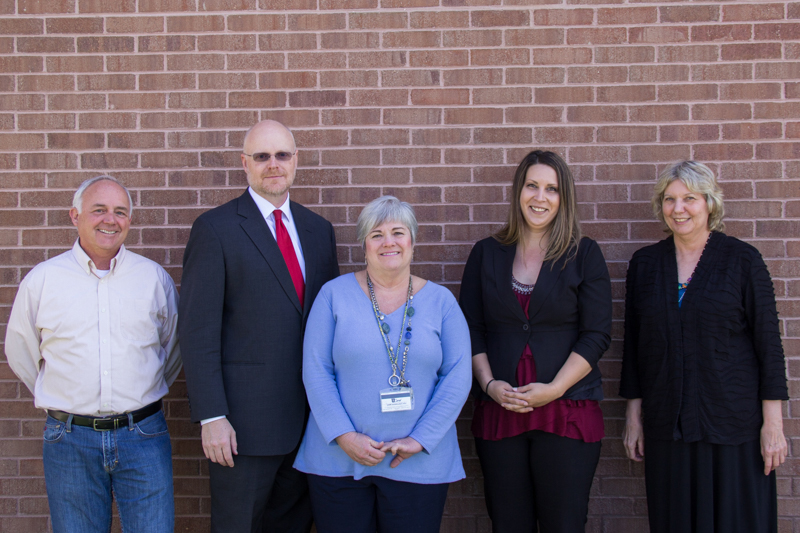 UIT's newly formed Project Management Office (PMO), led by Associate Director Jill Brinton, is well underway to becoming a vital resource for large-scale UIT projects.
"We're very lucky that we have some really good project managers in UIT already, and that they are very experienced and have been successful on projects throughout the University," said Brinton. "We're excited that we have this talented group."
Project managers reporting to Brinton are Earl Lewis, Jayci Minjares, Clay Postma, and Jody Sluder.
"They are already doing project management today," said Brinton. "We'll just do it more consistently and with a common methodology."
She added, "Getting them all together can only make project management stronger."
Now that Brinton's staff members have been chosen, they'll work on getting consistent processes defined, as well as begin working with other UIT units to determine what their individual needs are in regards to project management.
While several of Brinton's staffers are working on UIT projects already, Brinton plans to meet with all UIT directors to get their lists of projects, which will be divided amongst the PMO team.
Although the PMO will be dedicated to assisting with UIT-led projects, most projects will affect groups all over campus.
"The projects that we'll focus on will come out of the IT governance process, so they'll probably be of broad impact to the campus in most cases," said Brinton.
She stressed that the PMO has no desire to manage each and every project that UIT employees handle on a daily basis.
"We have thresholds for the types of projects that we will handle," Brinton assured. "We want to be seen as a service that really takes a burden off of UIT departments."
Ultimately, the purpose of the PMO is to provide a solid project management discipline for UIT and its business partners, where project success is the norm, and project teams are collaborative.
"We're really looking forward to being helpful to UIT, and to really get some consistency in how projects are done and how they're budgeted," said Brinton.
To learn more about UIT's new project management office, contact Jill Brinton jill.brinton@utah.edu.
Node 4
Our monthly newsletter includes news from UIT and other campus/ University of Utah Health IT organizations, features about UIT employees, IT governance news, and various announcements and updates.
Categories