PMO Corner: Happy Holidays!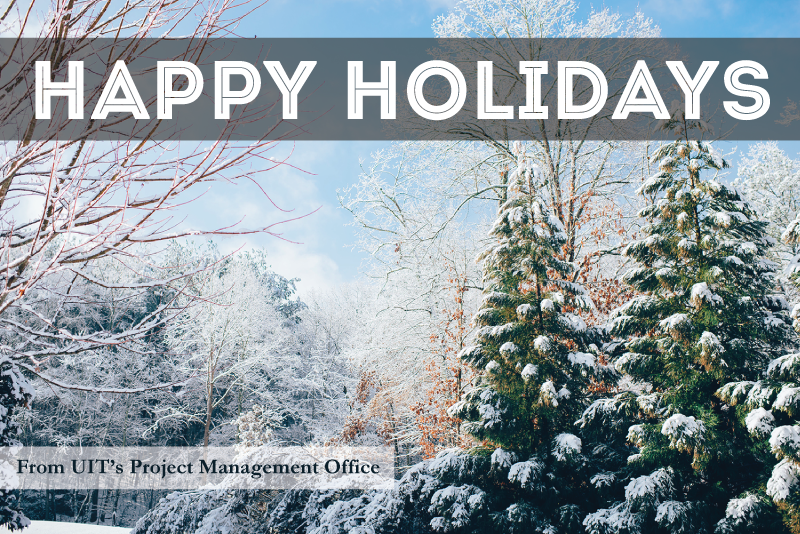 On behalf of the entire UIT Project Management Office, we'd like to wish you a wonderful holiday season.
We'll be back next month with regularly scheduled PMO updates and news.
Node 4
Our monthly newsletter includes news from UIT and other campus/ University of Utah Health IT organizations, features about UIT employees, IT governance news, and various announcements and updates.
Categories