Anime-niacs: Mom & daughter go on convention adventures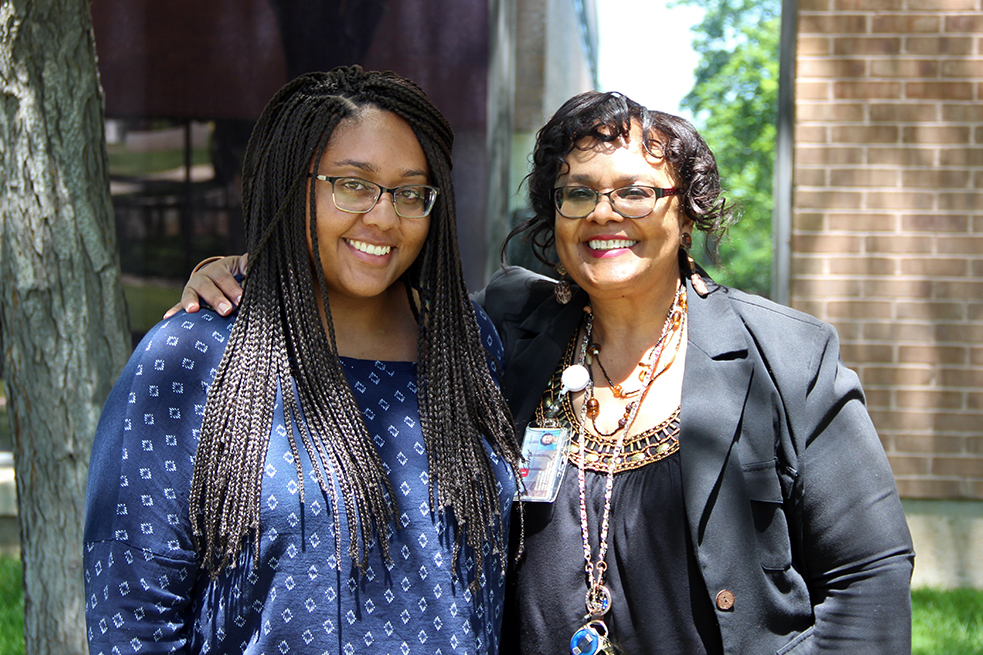 Jasmine and Syndi Haywood
Utah is the kind of place where Jasmine Haywood's love of anime makes her fit in more than stand out.
Salt Lake City's main library, for instance, boasts 9,000 volumes of comics and graphic novels, and the city plays host to three large-scale geek gatherings: FantasyCon, Comic Con and ancillary event FanX. At Comic Con 2015 alone: 120,000 patrons shattered previous attendance records; 567,892 boardings broke Utah Transit Authority (UTA) ridership records; and 1,784 costumed attendees set the Guinness World Record [w/video] for most people dressed as comic book characters.
All of which makes Jasmine feel right at home.
Jasmine works as a campus operator at 585 Komas, the same building as her mom, Syndi, associate director of Network and Collaboration Infrastructure in UIT's Unified Communications [BROKEN LINK].
Jasmine recently graduated from the U with a Film and Media Arts degree. During her coursework, she created traditional line and pencil animations, in addition to Claymation. The aspiring artist "love[s] the whole Marvel universe," and dreams of a career in digital post production, or, naturally, working as an animator.
Jasmine's love of anime started in middle school, and inadvertently led to an even stronger bond between her and her mom. In addition to the Salt Lake Comic Con and FantasyCon, the pair enjoy traveling together to anime conventions in California.
"The first time we went to Anime Expo at the Anaheim convention center, I was stunned at how many people had the same interest as me," Jasmine said.
A close friend who enjoys dressing up as her favorite characters – cosplay – introduced Jasmine to the convention circuit.
"Although I never dressed up, I loved watching the costume contests," Jasmine said. "The elaborate handmade costumes not only take upwards of 100 hours to fabricate, the cosplayers act out skits to complete their characters."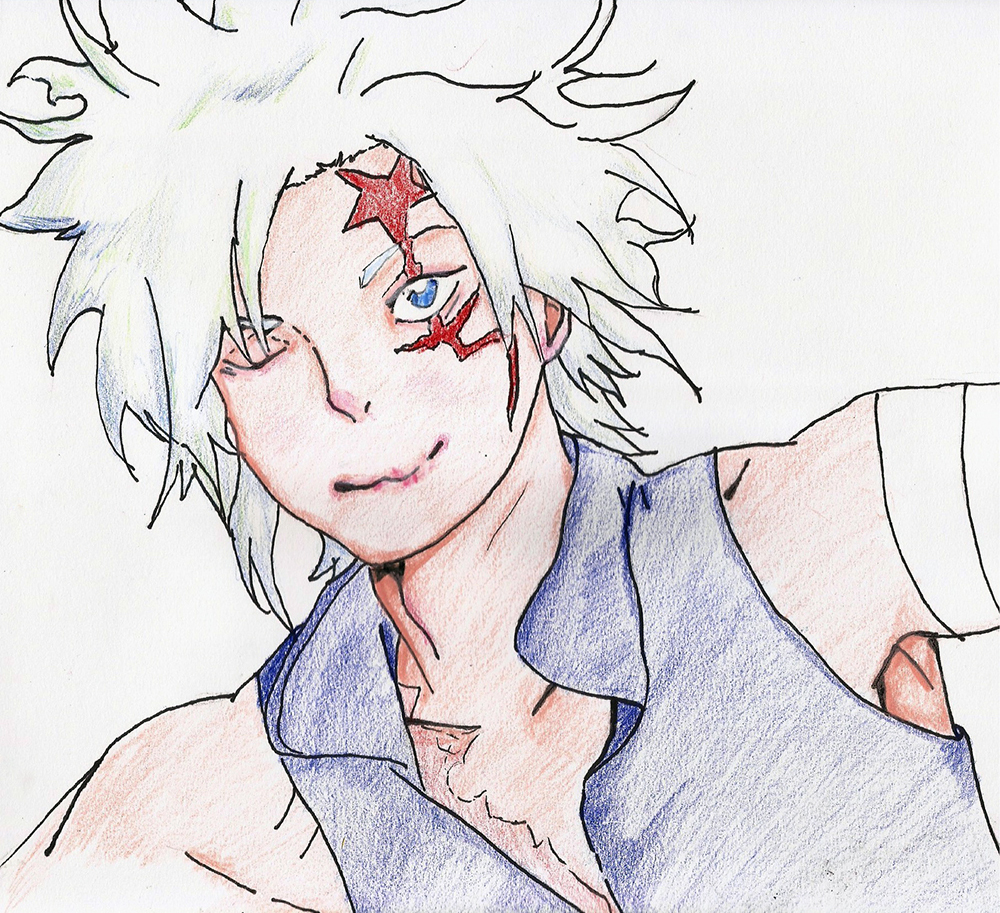 Allen Walker from D.Gray-Man, by Jasmine Haywood
One of the largest anime conventions the Haywoods attended was held at the Los Angeles Convention Center in 2009. Jasmine remembers long lines, a five-hour ticket wait time, and at least 40,000 attendees.
"They're pretty big events," Jasmine said.
Mom enjoys them, too.
"The thing I like most is that they teach the kids the entire animation business – the mechanics of animation, acting, voice-overs, costume design, and gaming - everything," Syndi said, adding that the events feature an "artist alley" where participants sell their wares. "The conventions are educational as well as entertaining. It's truly an enriching experience that I'm happy my kids take part in."
Interest in anime piqued? Jasmine's "anime starter pack" includes Naruto, Bleach, Dragon Ball Z, and Avatar: The Last Airbender. She also recommends picking up a manga comic, which read back to front. The traditional Japanese written language goes from right to left, and the comics are translated the same way. If you feel like taking a short road trip, she suggests a visit to the public library in Sandy, which has a large anime section, while several Salt Lake County libraries host teen Anime Clubs.
"It's a really beautiful art form, and really easy to get into," Jasmine said.
Go ahead, geek out. It's Utah - you're allowed.
Node 4
Our monthly newsletter includes news from UIT and other campus/ University of Utah Health IT organizations, features about UIT employees, IT governance news, and various announcements and updates.
Categories