Meet Your Colleagues: USS Quality Assurance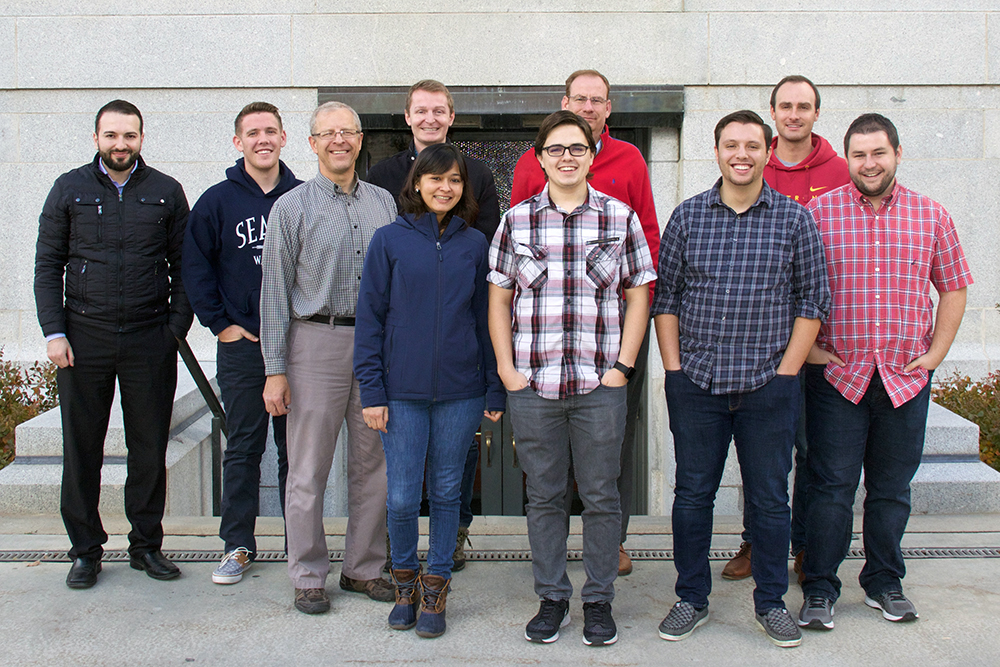 USS QA, from left: Faisal Sheikhani, Spencer Williams, Daniel Thornley, Cameron White (back), Teja Sane, William Lewis, Reed S. Garside (back), Daniel Richman, Patrick Tobin (back), and Clint Bowles. Additional QA staff members are pictured below.
Think of Quality Assurance (QA) in UIT's University Support Services (USS) as gatekeepers. They ensure that every software application or system developed for students, staff and faculty is customer-ready prior to release. The testing they conduct can bring to light to a critical failure that could sink a software product – from a debilitating bug to a security flaw.
Associate Director Dan Thornley leads three full-time staff and nine part-time student interns. The team conducts manual and automated testing that verifies that development work and system changes function as designed and meet the requirements of the end user community. The QA team is also responsible for release management and moving all code changes to their various environments.
In the past, QA's automation testing primarily focused on using tools like Selenium and Ruby, but they've recently started migrating over to a Cucumber-, Java- and Selenide-based platform.
"This helps us establish an environment that is more familiar to the development teams, so they can lend a hand as needed to increase the levels of QA testing," Thornley said. "It also helps establish an architecture that supports a development lifecycle designed to increase the inclusion of end user input and involvement."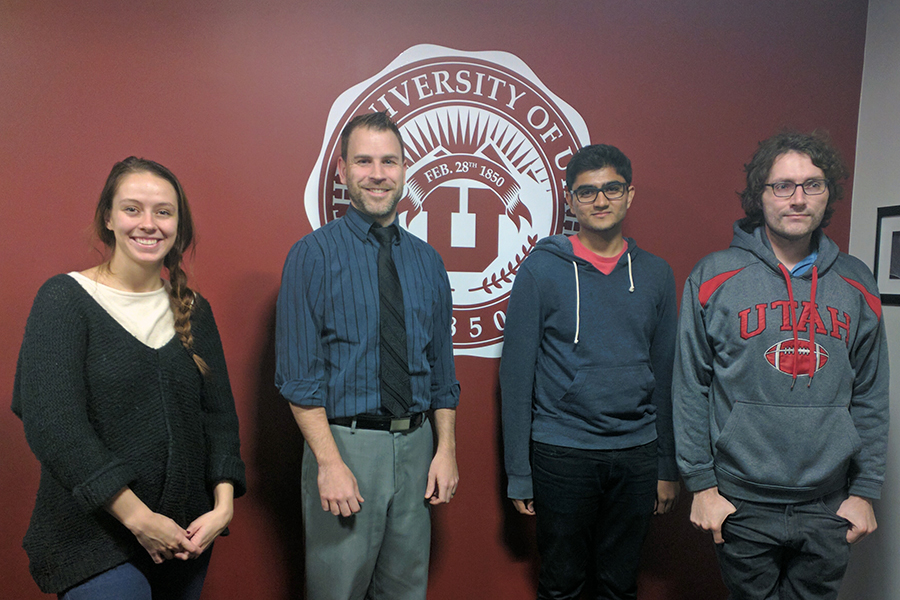 From left: Ellyx Jolley, Scott Wilgar, Tark Patel, and Charles Stewart.
USS's QA group is involved in a variety of projects that include CAS-Web Two-Factor Authentication, UBenefits, Income Accounting, OnBase, UShop, Campus Alert, DARS, EAwards, EPay and others.
"The team enjoys working hard and helping out their customers," Thornley said.
In addition to dedication of his fulltime colleagues, Thornley praised the strength of QA's student intern program.
"The students provide a cost-effective service to the University while the work experience obtained has always been a huge boost to finding wonderful jobs for their future careers," he said.
Thornley noted that previous interns have landed jobs at the University of Utah, General Motors, Goldman Sachs, Adobe, Boeing Space (Defense and Intelligence Systems), InContact, and many more.
Node 4
Our monthly newsletter includes news from UIT and other campus/ University of Utah Health IT organizations, features about UIT employees, IT governance news, and various announcements and updates.
Categories