Guest column: Take charge of your communication tech
Note: This column kicks off UIT's new "PMO Corner" feature, which will appear every month in the Node 4 online newsletter.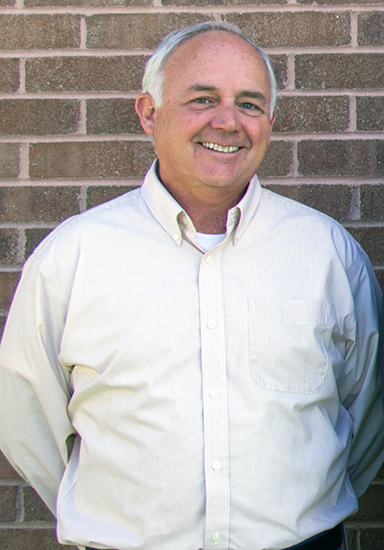 We're all really, really busy. There's an endless stream of emails, texts, phone calls and voicemails bombarding us, and we're tethered to our communication technologies all day, every day. I'm as guilty as the next person. Sometimes the way we use communication technologies can hamper productivity and hurt human relationships. It's up to us to use our technologies as the beneficial resources they are intended to be.
With most of UIT moving to 102 Tower in the near future, we'll have more opportunities to work together face-to-face. Still, courteous and efficient digital communication habits will continue to be important, especially when working with our colleagues and customers who remain on campus and at the hospitals and clinics. Over the course of my 18 years as an IT project manager, I've observed employee communication habits that seem to either help or hurt the timely and collegial completion of projects. I'm sharing some of my favorite recommendations in this month's PMO News.
Productive and responsive email habits
Avoid inbox-watching. If you let email rule your life you're asking for trouble. As long as it makes sense for your role in UIT, set aside two or three times during the day for handling email. And stick with your schedule.
Send fast responses. Email that requires a quick response should be replied to within one business day – don't let it sit in the inbox unattended. Or at least put it into a follow-up folder with a due date.
Be a search guru. Knowing how to expertly search your email folders allows you to find the important stuff when you need it.
Keep your inbox clutter-free. If your inbox has hundreds (or thousands) of unread messages, you're doing it wrong. Built-in email tools help organize messages. For instance, in Outlook there are tasks, folders and rules that can aid email management.
Folders – set up folders for specific people, projects, or topics. Information-only email can safely be stored in a relevant folder.
Flags - if you know a message will require you to do some research, flag it for follow-up with a reasonable due date, usually no more than a week out. Then move the message to the relevant folder. Review follow-up flags regularly and complete them.
Automatic rules - these enable routing email into folders without manual intervention. Use rules/folders for messages that aren't highly important.
Courteous appointment handling
Outlook tools. When handling appointment invitations, use the response feature to add them to your calendar (or not) and choose to send a response to the organizer. This is invaluable to the organizer, so s/he knows who will/won't be at the meeting. Add a comment in your response to let the organizer know if you anticipate any special circumstances (arriving 10 minutes late, needing to call in, etc.).
Common courtesy. Running late or can't make it? Let the organizer know via text, call or email. Store contact info for everyone with whom you work on a regular basis. Using ActiveSync across your devices means your contacts are available at all times.
Telephone and voicemail tips
Talk through complex matters. Make a call when you have something that's complex and would take more than one email to explain. Remember the telephone game, when a message gets passed down the line and is unrecognizable after being relayed by 8-10 people? That's what email chains can become all too easily.
"Sorry, this voicemail box is full." D'oh! Don't let your landline or cell phone voicemail box get full, which prevents people from leaving messages. Purge unneeded voicemails regularly.
Respond in kind. When you get a voicemail message, return the call with a call. The person called you instead of emailing, IMing, or texting – he or she probably has a reason.
---
What are your dos and don'ts with workplace communication technologies? Send them to me at earl.lewis@utah.edu.
Node 4
Our monthly newsletter includes news from UIT and other campus/ University of Utah Health IT organizations, features about UIT employees, IT governance news, and various announcements and updates.
Categories