BI and OBIA: Deciphering the language of numbers
Collaboration helps build out Business Intelligence at the U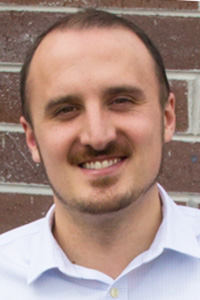 A quick history of Business Intelligence (BI) at the University of Utah: In 2016, emboldened by an IT assessment by Deloitte Consulting, the U's Strategic Information Technology Committee (SITC) approved the formation of a holistic BI community that would straddle both the business and IT interests of the University.
Things got off the ground in July 2017 when Tom Howa, associate director for University Support Services' new BI group, received a portion of funding requested, enough to hire a business analyst and data architect. This allowed him to focus on creating a BI Center for Excellence (BICOE). This central hub for BI at the U would bring together disparate BI groups across campus in an effort to supplant the old, siloed way of data gathering: individual units and departments each with their own BI methods and ways of reporting. One of the long-term goals of the BICOE is restructuring 40+ BI units embedded at the University.
"We weren't trying to give edicts, the concept was rather, let's get all of the groups doing individual reporting and analysis together to have a healthy conversation about how we can support the overarching reporting needs across campus," Howa said.
Inconsistent or inaccurate data is a big problem at a University faced with making data-driven business decisions. An accurate count of students attending the U, for example, can have legislative ramifications.
The Office of Budget & Institutional Analysis (OBIA) has been a close partner for Howa and the BICOE since its inception. OBIA is, among other things, the official source of University data regarding students, faculty, departments, and colleges, along with state- and federal-allocated budgets.
"We had to get buy-in from OBIA. They're the key framework on the business side," Howa said. "I told them if we make a BI center that's IT-focused, it will fail and it will be pointless."
Howa said one of BI's priorities is making OBIA's access to data easier, so they can focus on analysis and data preparation.
"This collaboration improves transparency and consistency, so when numbers get to people at the [Vice President] level, they aren't getting different numbers from different groups. It can all be traced throughout a business process, so that the data, no matter who reports it, is all going to be the same."
Mark Winter, OBIA's executive director, lauded the BI group's efforts.
"Tom's team has been extremely helpful adding value in the way that we get data, and how we structure and think about data," Winter said. "Our understanding of the source data has grown, and the process for receiving the data has gotten better. ... Tom has brought a level of expertise on the plumbing of data and building the architecture, getting the right data structure where we want it."
BI's role also involves providing technology so that groups can perform reporting themselves.
"The self-service concept is really emphasized in the BI world, that we need to empower end users with these tools," he said. "If they need to make a report, they shouldn't have to come to IT to do that."
OBIA's Director of Institutional Analysis Mike Martineau said that the BI group has been especially helpful with managing Extract, Transform and Load (ETL) data warehouse processes.
"Extracting some of the data from PeopleSoft has helped us build our own dashboards," Martineau said.
An ongoing collaboration between BI and OBIA is the Civitas Learning Data Integration Project. Civitas is a machine learning-based, predictive analytics company whose "Student Insights Engine" processes data specific to student success in higher education.
Howa said that Civitas data may ultimately help the U improve student retention.
"Civitas helps us see indicators about students succeeding or struggling, which may eventually turn into a valuable tool for [academic] advisors," he said.
If you're interested in learning more about the BI community and its goals, please contact Tom Howa at tom.howa@utah.edu or 801-587-2154.
Node 4
Our monthly newsletter includes news from UIT and other campus/ University of Utah Health IT organizations, features about UIT employees, IT governance news, and various announcements and updates.
Categories