NCSAM 2017 is almost over. What did we learn?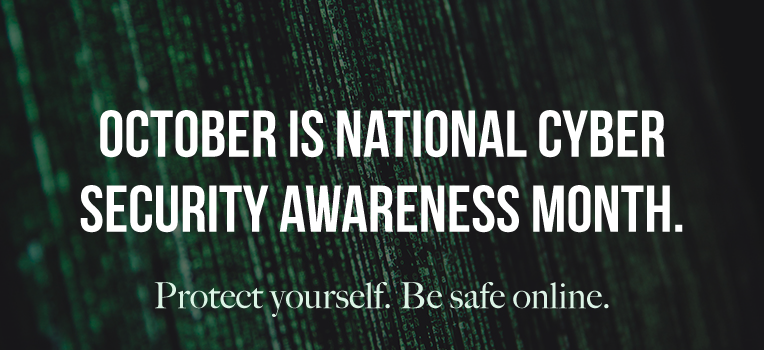 Each year, University Information Technology (UIT) participates in National Cyber Security Awareness Month (NCSAM) - a collaborative effort to teach students, staff, and faculty how to keep their online lives safe and secure. The internet plays a big factor in our lives at work and at home, and no one is immune to cyber threats, which grow more pervasive by the day. It's everyone's responsibility to learn how to behave safely online, and every October, UIT helps to show you how.
In case you missed it, check out what we've covered this month and get ready to give those security skills a tune-up - you never know when you might need them!
Technological innovations have changed the way we live our lives. We are more connected now than ever before. As we become more active cyber citizens, we also need to protect our online presence. Follow these basic tips to stay safe online.
As a state employee and/or student, you are especially vulnerable to cyber crime. If a criminal obtains your uNID and password, he/she can then access many University systems, some of which contain your personal and confidential information (e.g. CIS).
Digital interconnectivity requires more than the internet. It requires information about you. You should be protective of your electronic information in the same way you would be protective of your purse, wallet, or backpack.
The systems that support our daily lives – such as electricity, financial institutions and transportation – are increasingly dependent upon the internet. Building resilience in critical infrastructure is crucial to our national security.
Node 4
Our monthly newsletter includes news from UIT and other campus/ University of Utah Health IT organizations, features about UIT employees, IT governance news, and various announcements and updates.
Categories