The healing power of music: a story of love and loss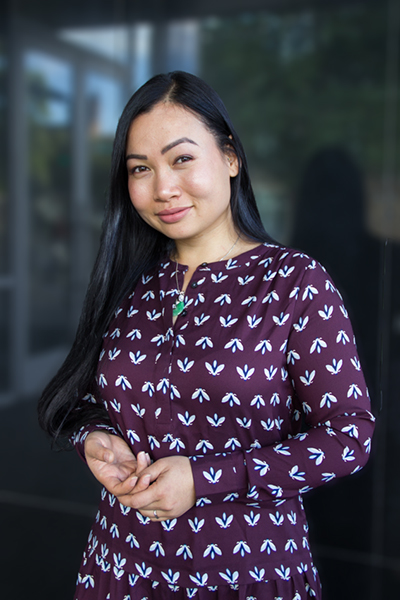 Tragedy always strikes when you least expect it – and in the summer of 2016, it happened to Tina Nguyen.
First, her uncle-in-law passed away from a sudden heart attack. Then, the family dog was put down. And then, in June, her mother was diagnosed with adenocarcinoma – non-smoker's lung cancer – stage 4. The doctors gave her six to twelve months to live.
"You know how they say, bad things come in three? I now have the superstition that bad things do come in three," said Nguyen, business systems analyst for the Information Security Office.
One day, while waiting for her mother's diagnosis, Nguyen was at her in-law's house. As she walked past their piano, she suddenly stopped and stared at it.
"It's almost as if we had a silent conversation with each other," she said.
Up until then, her family had been more academically-driven rather than musically gifted.
"None of us could really hold a note at all. When I told my father I was going to learn the piano, he said to me, 'Some people are blessed with talent, and others are not. Don't continue if you are talentless,'" Nguyen said, laughing.
But she couldn't shake the feeling that the piano was calling to her, so Nguyen signed up for piano lessons. And just before her first lesson, her mother received the cancer diagnosis.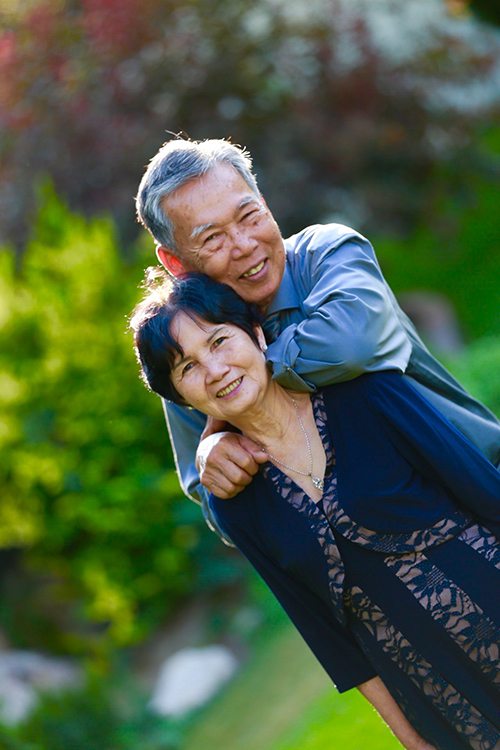 "I remember the first lesson," she said. "I sat down, and as soon as my fingers hit the piano keys, something just opened. And I started to grieve."
"The thing about lung cancer," she added, "is that it's very aggressive. There's really no way of diagnosing until the late stage."
Knowing time was of the essence, Nguyen decided to give her mother an extra special gift for the coming Christmas season. She wanted to learn a Vietnamese song that her mother had always loved on the piano, called Lòng Mẹ (translated from Vietnamese to "Mother's Love").
When she showed the piano piece to her teacher, "she had this terrified look in her eyes," said Nguyen. The piece was far more advanced than what a student with only one month of lessons would typically learn, but Nguyen was determined, so she got to work.
Throughout her mother's diagnosis and treatment, Nguyen practiced and slowly learned more of the piece, line by line. And then, in August, her mother fell and required surgery on both femurs – a devastating event that would eventually require physical therapy and the need to learn to walk all over again.
That night, after sitting in the hospital all day with her mother, Nguyen went home to rest – but instead of sleeping, she began to play what she had learned of Mother's Love on the piano.
"It was as if the music grieved with me," she said. "All the pain and anger, all the feeling that I could've possibly felt, was flowing out of my fingers."
Time went on. Nguyen's mother continued her treatment, and Nguyen continued learning the piano piece.
"There were moments of up and down to see my mother going through her illness," she said. "And I remember learning every single line of music from that piece, and every single one of those represented a moment."
She finished learning the last note three days before Christmas. Her mother was able to be home for Christmas, and with the entire family present, Nguyen played the song she'd spent four months learning.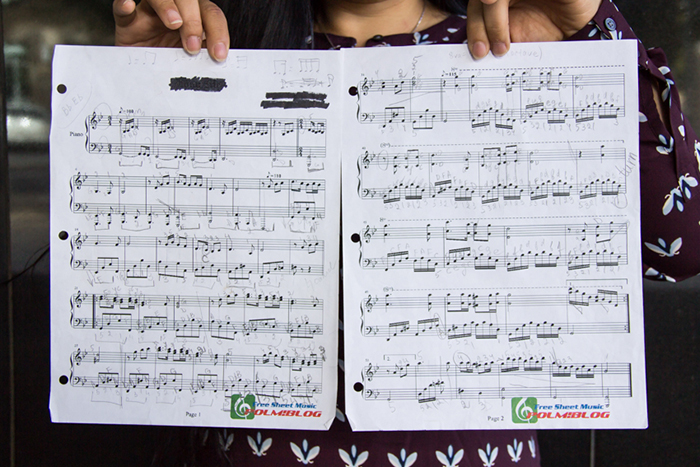 "I devoted so much time to the piece so that my mother could know how much I loved her and how much I appreciated her," she said.
And then, in March 2017, her mother passed away.
"My mom was brave," she said. "Totally brave."
When the funeral was over, Nguyen sat at the piano in the funeral home and played through Mother's Love once more.
"I sent my mother off with her favorite song," she said.
Today, Nguyen is still playing the piano and learning new pieces – but she makes time to play Mother's Love as often as she can.
"Learning the piano allowed me to live, while a part of me was dying," she said.
"Now, I play for my mother. I play for what I lost. For my emotions, and my recovery," said Nguyen. "I had a fantastic support system. And yet it was the piano that helped me with the journey of grief."
Node 4
Our monthly newsletter includes news from UIT and other campus/ University of Utah Health IT organizations, features about UIT employees, IT governance news, and various announcements and updates.
Categories