U of U chosen to create wireless 'living laboratory' in Salt Lake City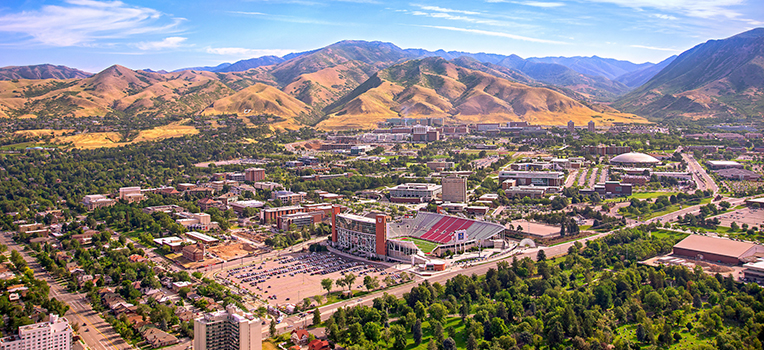 Researchers at the University of Utah, along with Rice University in Houston, have been selected by the PAWR Project Office to create and operate a "living laboratory" for mobile and wireless technologies at the University of Utah and in Salt Lake City, according to the U's press release on April 9, 2018.
The Platform for Open Wireless Data-driven Experimental Research (POWDER) will be a research testing platform, or test bed, for companies and universities, and it will be one of the first to exist in the United States. A second complementary platform will be built in New York City by Rutgers University, Columbia University, and New York University.
Joe Breen, Sr. IT architect for the Center for High Performance Computing, is closely involved with the project and will be identifying and working with campus teams to coordinate the test bed infrastructure.
"This project highlights the collaborative nature of the activities at the university and state," said Breen. "Both the willingness of public and private entities to actively collaborate, and the provisioning of a national wireless testbed with advanced features, highlight the university and the state of Utah well from an economic development perspective."
Dr. Kobus Van der Merwe, associate professor for the U's School of Computing, is leading the team that will build the test bed at the U.
"This will put us on the map with regards to wireless and mobile networking research, helping us to attract top students, and strengthening our research in this domain," said Van der Merwe.
"Because it's targeting both academic and industrial users, we anticipate that over time it will result in attracting industry players to Utah and/or the creation of new companies in the area of wireless and mobile networking in Utah," he added.
Wireless communication is a key enabler for smart city and connected vehicle system technologies, and the hope is that the POWDER project will facilitate the creation of additional related research efforts.
"Companies aren't just about money and competition," said Breen. "Companies also want a pipeline of strong, educated, and engaged workforce, and the knowledge that they can closely work with public and educational entities to help achieve both public and private goals."
The project could be instrumental for future technologies and research to come out of Utah.
"It's exciting to see our planning and designing efforts starting to become reality as the project gets underway," added Van der Merwe.
More information is available at powderwireless.net.
Node 4
Our monthly newsletter includes news from UIT and other campus/ University of Utah Health IT organizations, features about UIT employees, IT governance news, and various announcements and updates.
Categories