Sheedy named associate director for Student Systems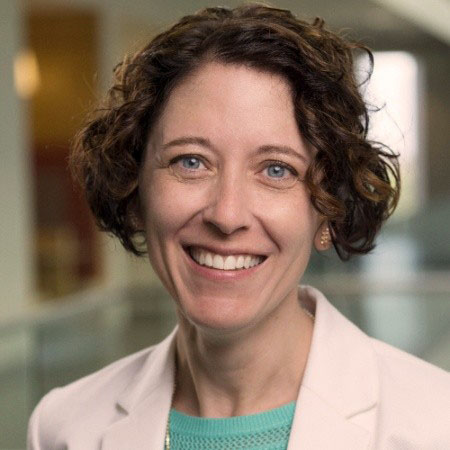 UIT is pleased to announce that Rachael Sheedy has been named associate director and product manager for Student Systems in University Support Services (USS). Sheedy's prior position in UIT was senior IT project manager in UIT's Project Management Office. In her new role, Sheedy reports to Deputy CIO Ken Pink.
"Rachael brings a wealth of experience in student systems, project management and technology," Pink said. "We are really excited for her to be part of our Student Systems team. Please join me in welcoming her aboard."
In her new role, Sheedy implements and supports student applications and frameworks; is the project manager/developer for Enterprise Resource Planning (ERP)-based projects; facilitates code reviews on behalf of development staff; analyzes user requirements; designs and develops user interfaces to internet/intranet applications; selects design methodologies and tools; designs and conducts tests; provides staff training and coaching; works with the USS Quality Assurance team to implement the Automated Functional Testing (AFT) environment across student systems; participates in stand-up Agile meetings and sprints; works with USS engineers to reduce development backlogs; and works strategically with UIT and IT governance to create a unified student experience across student systems.
Sheedy has spent her entire career in higher education, starting as a registrar prior to moving into IT in 2005. She spent the next 10 years working with student information systems and student-facing applications.
"I'm passionate about education, and love helping to build a better experience for students," she said.
Sheedy holds a Bachelor of Psychology degree from Southern Utah University, a Master of Business Administration degree specializing in Information Systems from Ashford University, and ITIL V3 Foundations, Project Management Professional (PMP), and Certified Scrum Master (CSM) certifications.
UIT leadership wishes to thank Gary Carter, USS associate director and product manager for HR Systems, for serving as interim Student Systems AD while the candidate search was undertaken.
Node 4
Our monthly newsletter includes news from UIT and other campus/ University of Utah Health IT organizations, features about UIT employees, IT governance news, and various announcements and updates.
Categories