sUdo Sessions: Leona Craig, Governance, Risk & Compliance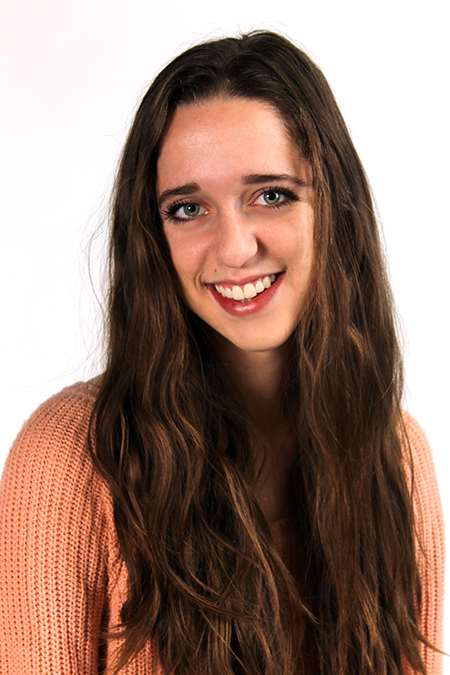 Note: sUdo Sessions is a Node 4 series about interns in the Student University Development Opportunity program. The paid internship provides University of Utah students real-world work experience to augment their degrees and often is a stepping stone to full-time positions in a relevant field.
What brought you to the University of Utah?
I was looking into schools with good video game design programs, and the University of Utah had the highest rated one. I also checked out another program a little closer to home: the University of California, Santa Cruz. Santa Cruz was nice, but it didn't speak to me. On the other hand, I fell in love with Salt Lake City and the rest of Utah. After living in California my whole life, the beautiful scenery and change of seasons made Utah very appealing. Additionally, the people at the U and the campus itself were very welcoming and inspiring.
How did you find out about the sUdo program, and what attracted you to it?
After my first semester, I met with my career advisor through U Student Services. I asked about balancing school and work, and the first thing she suggested was to check out UIT positions. Soon after UIT hired me for the Information Security Assurance team, my unit met about a potential student internship program. At the time, it sounded pretty cool, but I had no idea it would turn into the successful program it is today.
What's your focus in the program?
To assist the Information Security Office's (ISO) full-time Governance, Risk & Compliance (GRC) employees in managing the university's risk management program, as well as ensuring compliance with all university, state, and federal policies and laws concerning information security.
Have you had any other positions within sUdo? If yes, what were they?
I moved to GRC about a month ago. Before then, I had been working with ISO's Security Assurance team for a little less than two years.
What's day-to-day life like as a sUdo intern?
Being a new intern with GRC, I have been familiarizing myself with its procedures and the U's policies by attending team meetings and reading documentation. I am also working in ServiceNow to create useful dashboards for the team.
What's challenging about the program or your position?
Since the program is designed to give students new opportunities, there is always a chance or the necessity to learn something new. This has been challenging and intimidating at times, but overall, this has been the best opportunity to improve my skills and gain new ones. I can say with confidence that I learned more in the first few months working with UIT than in any given school semester.
How does your major complement what you're doing in the sUdo program?
My major is computer science with an emphasis in video game design. I've had many scripting projects that allowed me to use and improve my programming skills. Additionally, I have been given networking-related assignments that were a lot easier to approach because of my exposure to networking through UIT.
How do you expect to use the experience you're getting from the sUdo program?
The main thing I have gained from working in the sUdo program is that I am no longer hesitant when trying new things. This has helped me with school a lot as well, because now, rather than going to a peer or professor right away, I try to solve problems on my own first.
What advice would you give other sUdo students, or prospective applicants?
Don't be afraid to seek out opportunities that aid your studies and interests, because people in the sUdo program want you to excel in your studies and career, and will always support you in doing so.
What's been your favorite part of being a sUdo intern?
The work environment is extremely positive and uplifting. There's a wonderful balance between working hard and collaborating with students and full-timers. I've made so many friends here, and I always look forward to coming to work.
---
Two recent sUdo Sessions: Ariel Baughman, Student Lead in Service Management, and Andrew Schneider, Network & Core Business Analysis.
Node 4
Our monthly newsletter includes news from UIT and other campus/ University of Utah Health IT organizations, features about UIT employees, IT governance news, and various announcements and updates.
Categories