Meet Your Colleagues: UMail & Collaboration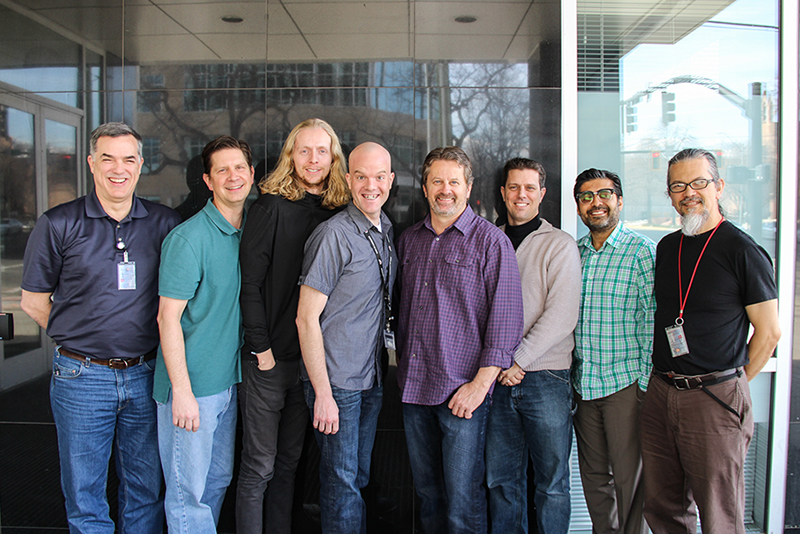 Email, conference calls, instant messaging, and sharing files – important ways you collaborate with colleagues and students to get work done. And none of it would be possible without the UMail & Collaboration team in UIT Unified Communications.
"We want to be the service that nobody talks about, because they've forgotten we're there," said Dave Packham, manager of the team.
"What we do makes a lot happen," added Justin Evans, programmer/analyst.
"A lot" is an understatement – on any given day at the university, 6 to 8 million email messages are processed, and on a weekly basis, an average of 500,000 instant messages and 20,000 conference calls take place.
"When you hear the cool stats, like how many emails are sent, it makes you feel good that so much is relying on what we do every day," said Corey Winn, systems administrator.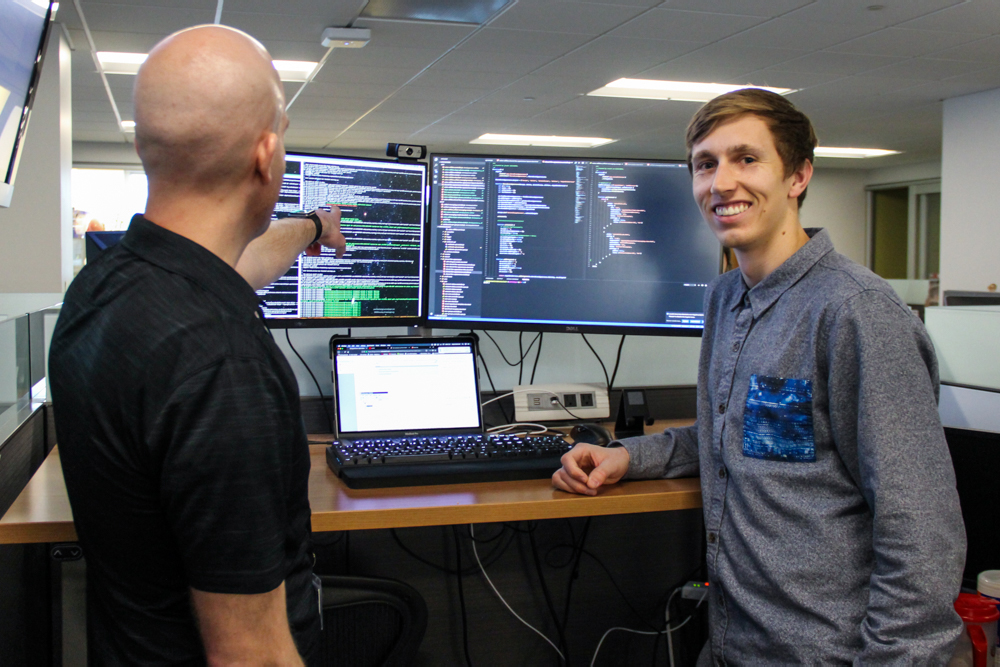 Overseeing the various systems and products used across the university is a 24/7 job, and the team takes this very seriously.
"It's not uncommon for us to jump up in the middle of the night, on a Saturday, or while on vacation, and log in to do something," said Packham. "Pretty much any of us can do anybody else's job."
"We are continuously monitoring and ensuring system health, and always bringing up more services that are needed," added Winn.
A majority of the team have worked for the university for 20 years or more. "We're still running systems that we developed in that time," said Packham.
Many years ago, the team started out managing just email – and over time, more products and services were added, like Skype for Business, O365, and Box.
"We went from [managing] one platform to something like nine – the same group of people," said Packham. "The efficiencies we've created have been amazing."
"I'm constantly in awe of the number of things we manage that all work together," said Dylan Pocock, systems administrator. "It's kind of amazing to be in a successfully-running operation that has so many moving parts."
When asked what they find most rewarding about their jobs, their answer was unanimous: "The people."
"It's an awesome team to work with," said Evans.
"From a manager's point of view, these guys are amazing," said Packham.
Node 4
Our monthly newsletter includes news from UIT and other campus/ University of Utah Health IT organizations, features about UIT employees, IT governance news, and various announcements and updates.
Categories