sUdo Sessions: Ariel Baughman, Student Lead, Service Management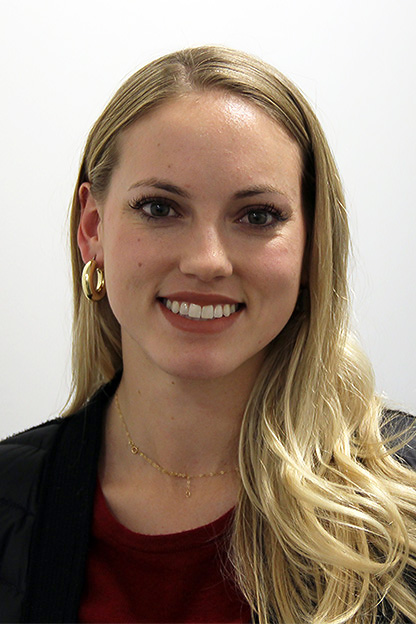 Note: sUdo Sessions is a Node 4 series about interns in the Student University Development Opportunity program. The paid internship provides University of Utah students real-world work experience to augment their degrees and often is a stepping stone to full-time positions in a relevant field.
What brought you to the University of Utah?
I fell in love with the beautiful campus, and I was accepted into the undergraduate program for mechanical engineering. I was born and raised in southern Arizona, and I wanted to move somewhere that has four seasons. Arizona is just hot and hotter, but little did I know how awful living in the snow was going to be.
How did you find out about the sUdo program, and what attracted you to it?
A current sUdo intern told me about an opportunity within the program that gave hands-on experience, a flexible schedule, and mentorship. I wanted to remain with UIT but get my feet wet in other areas and expand my experience without it negatively affecting my schoolwork. sUdo was the perfect fit.
What's your focus in the program?
My focus is to recruit students for positions within the program, conduct interviews, onboard/offboard interns, create goals with each intern, and ensure the success of sUdo.
Have you had any other positions within sUdo? If yes, what were they?
This is my first position with sUdo. Previously, I worked at the front desks of 585 Komas and 102 Tower, and as a service coordinator with Unified Communications.
What's day-to-day life like as a sUdo intern?
As a student lead, my day consists of monthly performance reviews and setting goals with interns, updating budget documents, contacting applicants, scheduling interviews, and working on projects or documentation for sUdo. While a lot of my day-to-day work is independent, I work in a collaborative environment with other student leads, solving problems and finding all-star candidates for mentors.
What's challenging about the program or your position?
Losing awesome interns. The valuable experience that sUdo interns gain makes them stand out amongst other applicants. The interns are cherry-picked by companies in the valley, researchers on campus, or professors looking for teaching assistants. The goal of sUdo is to provide workplace experience that makes interns well-equipped for full-time employment. We're so happy with the success of sUdo and the interns, but it's sad to see them go!
How does your major complement what you're doing in the sUdo program?
I now am majoring in mathematics, and although I'm not solving differential equations at work, I'm learning the finance side of sUdo — like updating the budget and tracking pay increases — while gaining HR and management experience.
How do you expect to use the experience you're getting from the sUdo program?
My experience thus far with sUdo can be used universally. I'm not a programmer or data analyst, but what I've gained from this internship is confidence in a professional environment, learning to work with colleagues of varying skill, and a deep respect for the people in IT. When I was first hired to work the front desk, I thought the office would be a stereotypical IT environment, and I was right. My co-workers have serious talent and are experts in what they do. The cubicle décor of gaming merchandise and rubber ducks is just a bonus.
What advice would you give other sUdo students, or prospective applicants?
What you gain in this internship, you can't learn in a classroom. Your education is equally as important as the experience that will be displayed on your resume. Even if you're given what seems like a meaningless task, appreciate the opportunity, because 156 other sUdo applicants would love to be in your shoes.
What's been your favorite part of being a sUdo intern?
The friendships I've made and the opportunities this position has provided me. But my absolute favorite part is calling candidates with job offers and hearing how excited they are. That feeling never gets old.
---
Two recent sUdo Sessions: Andrew Schneider, Network & Core Business Analysis, and Kailey Larsen, IT Enterprise Architecture.
Node 4
Our monthly newsletter includes news from UIT and other campus/ University of Utah Health IT organizations, features about UIT employees, IT governance news, and various announcements and updates.
Categories