Network News: UIT continues push for 5GHz-only UConnect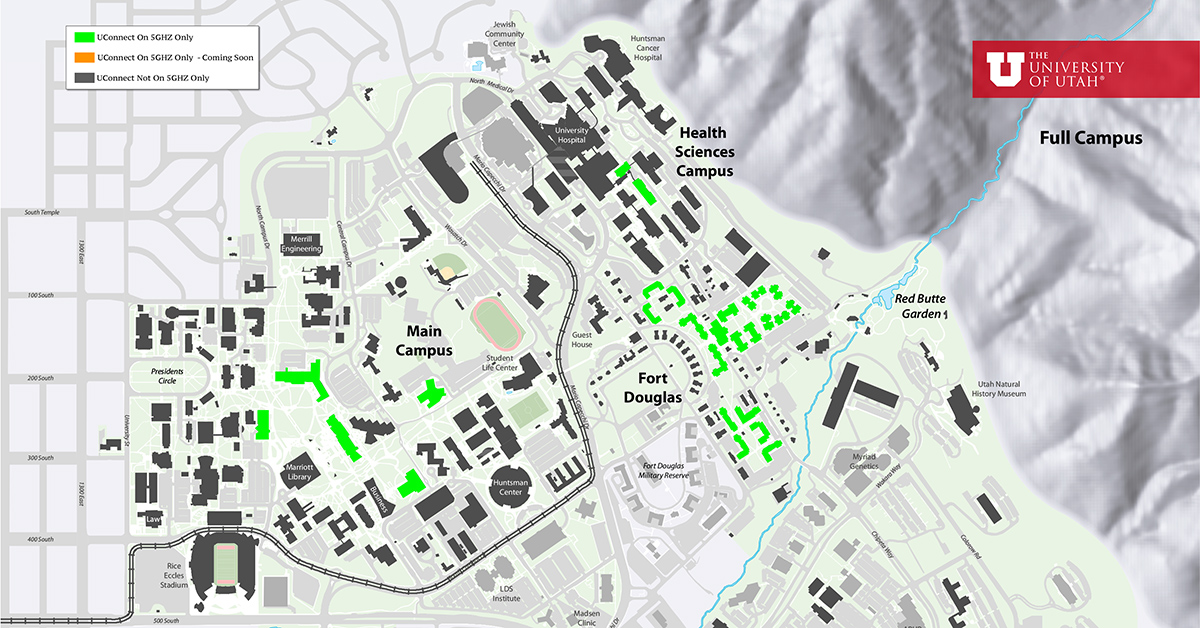 By Jesse Drake
With so much digital traffic crowding our wireless networks, UIT is building a better Wi-Fi highway.
The fast lane is 5GHz-only, which UIT is striving to establish as the baseline frequency for the UConnect wireless network.
"It comes down to industry best practice. If you want Wi-Fi to work well, you need 5GHz," said Senior Network Engineer Curtis Larsen.
5GHz-only makes coverage more reliable and increases the capacity to support a surge of new Wi-Fi devices on campus by offering an additional 22 channels. It allows for greater frequency re-use and lower channel utilization, and brings university buildings up to 2018 industry wireless standards.
Another compelling reason is the soaring number of Wi-Fi clients that are congesting the band least able to accommodate them – 2.4 GHz.
A joint Cisco/Apple recommendation in January 2017 stated "the use of the 2.4 GHz band is not considered suitable for use for any business and/or mission critical enterprise applications." Many commonplace technologies — including seemingly innocuous items like microwave ovens, audio speakers, and Bluetooth devices — almost universally use 2.4GHz by default, and create an environment littered with noisy Wi-Fi traffic that taxes and degrades network service. For example, as of September 11, 2018, wireless access points around the U detected 60,631 2.4GHz devices causing UConnect interference, versus only 87 5GHz-configured devices (see graphic, below).
This is especially true on dual-band networks. Dual-band means that devices are capable of connecting on either 5GHz or 2.4GHz frequencies. Unfortunately, 5GHz-capable devices often select the suboptimal 2.4GHz connection, thereby bogging down performance and causing users to assume the network is slow instead of realizing that their device has selected the slower connection. Offering UConnect as a 5GHz-only network eliminates the device negotiation between the two frequencies.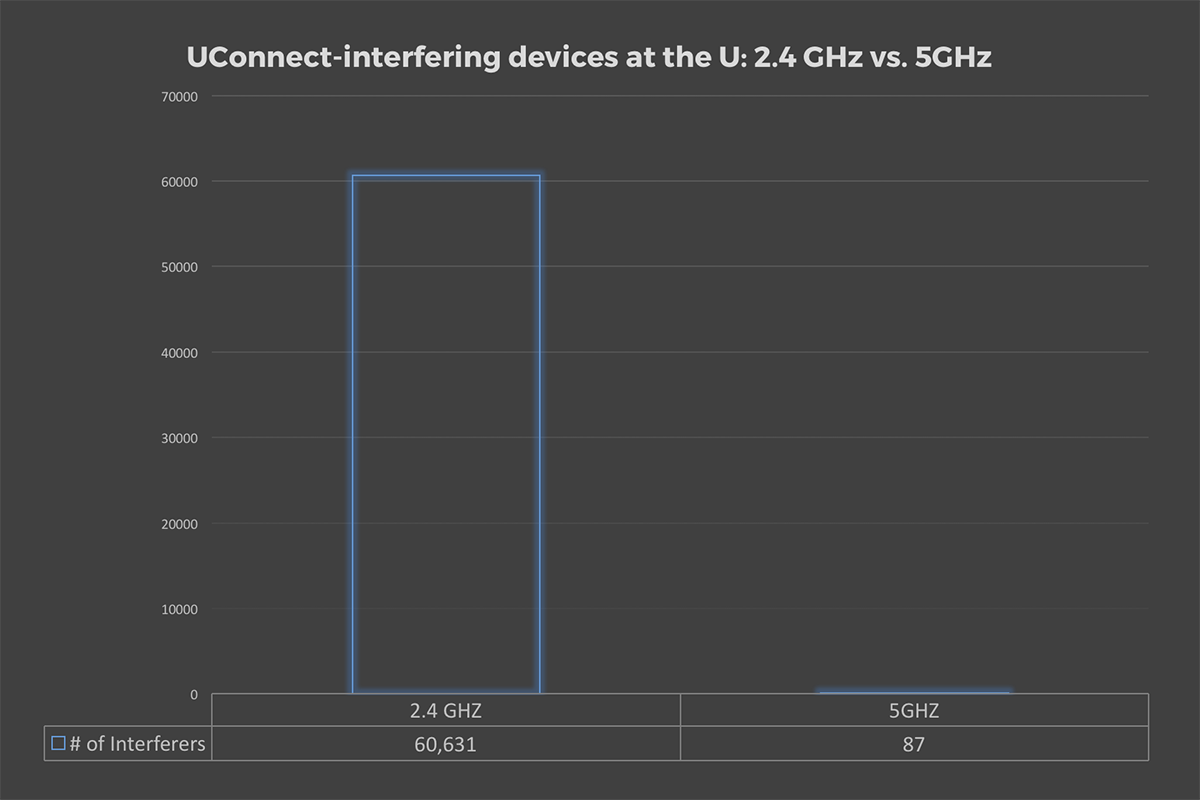 5GHz-exclusive networks aren't without precedent in higher education environments. The University of Michigan, for example, will make MWireless, its UConnect-equivalent network, 5GHz-only on October 15.
Starting at 102 Tower (the downtown office building where many of the U's IT teams are located) back in September 2017, UIT's Network Services team began moving Wi-Fi infrastructure to a 5GHz-only configuration, later adding campus housing and residential buildings, Fort Douglas areas, and Lassonde Studios to the pilot program. These buildings were selected for myriad strategic reasons, which include high Access Point density and Performance Critical Telecom (PCTEL) site survey results.
Response has been overwhelmingly positive. Larsen said that wireless users in buildings with 5GHz-only environments report higher satisfaction with their service, and assessments show higher quality connections overall.
For users in reconfigured buildings (visit this UIT knowledge article to see if your building has made or will soon make the switch), no action is required for 5GHz-capable devices. Devices that are only 2.4GHz-capable will no longer be able to connect to UConnect; however, they will still be able to connect to eduroam. Alternately, low-cost USB Wi-Fi adapters with 5GHz capability allow 2.4GHz-only devices to continue connecting to the best available Wi-Fi and can be purchased through the university's Campus Store. Check with a store computer sales representative for options and availability.
Are you a good Wi-Fi citizen? Find out.
What does it mean to be a good WiFi citizen?
It may not be obvious at first, but what you do when you're in your office, classroom, or walking around campus can affect Wi-Fi performance for those around you. Setting up your own wireless hotspot or router will create connectivity issues for those around you — which is why cooperation and good etiquette is necessary for everyone to get the connection they need! This is what a good Wi-Fi citizen is all about.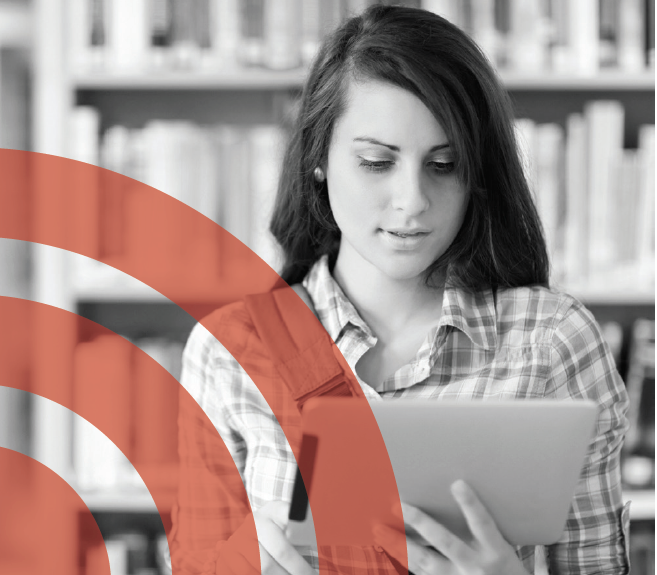 Topics include:
Choose Your Connection Wisely
Use UConnect
Wired connections have benefits
Stop Sending Mixed Signals
Refrain from using personal Wi-Fi routers or hotspots
Avoid using wireless printers in wireless mode
Unexpected Wi-Fi interferences
Node 4
Our monthly newsletter includes news from UIT and other campus/ University of Utah Health IT organizations, features about UIT employees, IT governance news, and various announcements and updates.
Categories