Not just for thesis writing: Grammarly Premium free to grad students
We all make grammar mistakes — from simple stray commas to more glaring gaffes like "all intensive purposes" when you really mean "all intents and purposes."
To avoid similar "eggcorns" and improve writing skills generally, University of Utah graduate and professional students may now use the premium version of Grammarly free of charge thanks to a licensing agreement by the Graduate School. Visit the Graduate School's getting started and FAQ webpages to learn more about the software.
Graduate School Dean David Kieda, Ph.D., said that under the direction of the Graduate School's Thesis Office, several years ago a group of faculty members and graduate administrators conducted a study of graduate-level writing. Their conclusion? The writing could be better, and the university could do more to help.
"The general consensus was that graduate writing is on a decline, and we had to do something active to embed graduate writing teaching into all graduate curriculum," Kieda said, noting that offering Grammarly Premium is part of that effort.
Grammarly Premium's algorithms flag potential issues and suggest contextualized corrections for grammar, spelling, wordiness, style, punctuation, and plagiarism.
"If you type something in [Microsoft] Word, it may suggest an alternative that's not even close to what the word should be. Grammarly ... will actually suggest two or three things, indicating 'I think you mean this,'" Kieda said. "It actually understands context and catches things like matching tenses and verbs, or whether you're using dangling modifiers or split infinitives. It looks for larger structural issues than just little typos."
Grammarly offers a free basic package in addition to the premium version. While both services provide grammar and spelling checks, Grammarly Premium adds 400 advanced checks for punctuation, grammar, context, and sentence structure; vocabulary enhancement suggestions; audience-specific style checks (e.g., "academia" versus "creative writing") citation suggestions; and a plagiarism detector that scans more than 16 billion webpages.
Grammarly can be accessed across multiple devices, with native desktop apps for Windows and Mac, as well as mobile-friendly browser extensions for Chrome, Safari, Firefox, and Edge. It also integrates with Microsoft Office (Windows only).
At the end of January 2019, all active graduate and professional students (e.g., medical and law students) received account activation messages in their UMail accounts. Eligible users included grad students who defended but are still finalizing dissertations and theses — who had active status within the past three semesters but have not yet graduated.
Despite the initial email push, Graduate School Budget Forecast and Analysis Administrator Jennifer Ehlers said that about half — 2,729 of 5,722 eligible students — have signed up, and only 2,365 of those who signed up are actively using the service. She hopes that reminder emails every 30 days, and promotional efforts like flyers and engaging with faculty will help close that gap.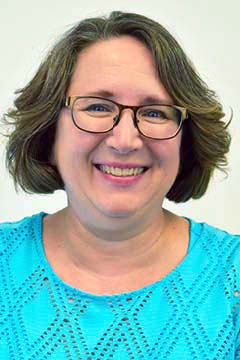 Besides graduate students, Grammarly Premium has benefited instructors at the University Writing Center in the College of Humanities — making their time more efficient, Kieda said, "so they can avoid working at a very low level, and slogging through commas."
Prior to releasing the free premium version at the end of January, the Graduate School and Thesis Office tested the product during the spring term — running dissertations through Grammarly, identifying problems, and conducting use cases with students. The Thesis Office's manuscript clearance process is being integrated with Grammarly, which Kieda said "has sped up the processing of manuscripts for publication substantially, shaving four or five weeks off of the process."
Ehlers emphasized that Grammarly Premium is not merely for thesis or dissertation writing. It cleans up everyday emails, blogs, social media posts — even texts.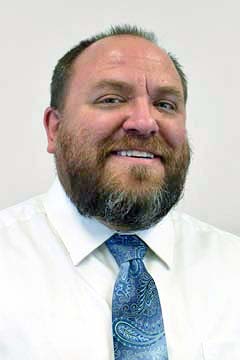 "Master's students were saying, 'Well, I don't really need it yet.' But it's about enhancing your writing now, not in the future," she said. "I find myself writing so much better because I utilize it every day."
"It's an [artificial intelligence] software, so it essentially learns along as the student goes forward," added Danny Nelson, Graduate School administrative program officer. "That's why our push has been to start using it early on in your career, because it becomes more useful every time that you use it."
Grammarly Premium emails weekly updates that identify common mistakes, a tool that Kieda said "you can watch over time, and notice how some things get better as you become more aware."
"It's sort of game-ified, too," Nelson added. "The reports show you that you're more productive than 'x' number of users or you made fewer mistakes than this group of people. It's fun."
Kieda said the Graduate School will continue to evaluate the Grammarly Premium licensing contract for a year, including follow-up surveys with users and a reassessment during fall semester, at which time they'll consider expanding the license to faculty and postdoctoral researchers.
If you believe you are eligible for Grammarly Premium but do not see an activation email in your UMail account, please speak to your department advisor or email info@gradschool.utah.edu for assistance.
Node 4
Our monthly newsletter includes news from UIT and other campus/ University of Utah Health IT organizations, features about UIT employees, IT governance news, and various announcements and updates.
Categories