UIT Leadership Spotlight: Julia Harrison, Associate Director, Center for High Performance Computing (CHPC)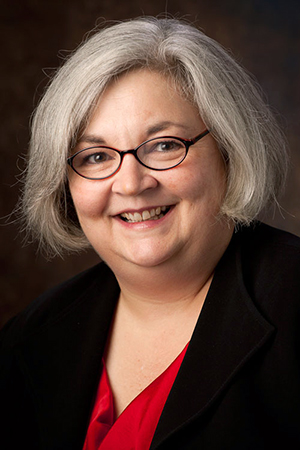 Where are you from originally?
I was born and raised in Salt Lake City, and went to Highland High School.
What post-secondary degree(s) do you have, in what subjects, and from which school(s)?
After studying music for two years, I left school and started working in the accounting field for family and practical reasons. I wanted to complete a degree, and returned to school intending to study accounting. I took a course through the University of Utah's business school, "Quantitative Analysis," which was basically calculus. I loved it and immediately switch majors, and received my Bachelor of Science degree in mathematics from the U in 1988.
I completed an executive Master of Business Administration degree from the David Eccles School of Business in 2011.
What led you to the University of Utah?
The reason I got my first job at the U was because of parking! I was working downtown and trying to complete my degree. The parking tickets were piling up and I just wanted that "A" sticker for access to better parking. And 35 years later I still work here!
Can you describe the path you took to IT leadership?
I began working at the U as an accounting clerk in Property Management. I was fortunate to be promoted often and enjoyed the work. I eventually was hired in the Payroll Department to deploy a new payroll system.
Upon completion of my bachelor's degree, I began applying for positions. There was a programmer analyst opening in the Mathematics Department. It turned out to be a new department called the Utah Supercomputing Institute, the original name of the Center for High Performance Computing. I worked in user support for the department.
Part of my role was to act as a SmartNode consultant for the Cornell National Supercomputing Facility. I would visit Ithaca, New York, for trainings and eventually was hired by Cornell as its manager of technical support. This was a phenomenal job, but after a year, for family reasons, I returned to Salt Lake City, where I worked for Arnie Combe as a liaison between Financial & Business Services and Administrative Computing Services (the former name of University Support Services).
I moved to University Print & Mail Services as the prepress manager. While there, a job at CHPC opened up. I was hired back as the manager of User Services. At that time, Dave Huth was the manager of Systems and Networking, and when he moved on, I was asked to become the associate director for the department. That has been my role ever since.
How would you describe your leadership style and/or philosophy?
I believe in empowering employees and view my role as support to them to get their jobs done.
My philosophy is threefold:
Get things done (work hard)
Get things done WELL (take pride in a job well done)
Get the RIGHT things done WELL (prioritize and strategize)
What do you enjoy most about your role at the U?
It's never boring! Technology is constantly evolving, so it keeps me on my toes. The very best part of my job is working with really bright people who are excited about what we are doing.
What do you find most challenging about your job?
The inevitable obstacles and problems. As a leader, my ability to solve them or find the right person to solve them is critical to the success of our group. It is my job to "absorb the heat" and protect my staff so they can focus on their tasks at hand.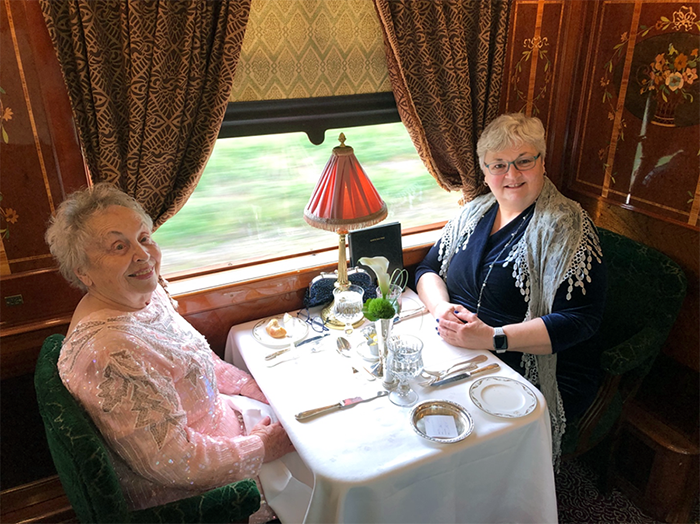 What are some of your hobbies?
I love music, yoga, meditation, and putting together LEGOs. I enjoy watching British mysteries with my mom, Nancy, who lives with me. I love to swim when I can get myself to the pool!
Is there a fun fact about yourself that you'd like to share?
This past April I was able to take my 89-year-old mother on the trip of a lifetime. This is something she had wanted to do since she was a child. We rode the Orient Express!
Is there anything else that you think our readers would like to know about you?
In May 2001, I spent a month in Nepal studying with Tibetan meditation masters.
---
Related articles
Node 4
Our monthly newsletter includes news from UIT and other campus/ University of Utah Health IT organizations, features about UIT employees, IT governance news, and various announcements and updates.
Categories