Gift basket drawing raises $10,000 for Utah Food Bank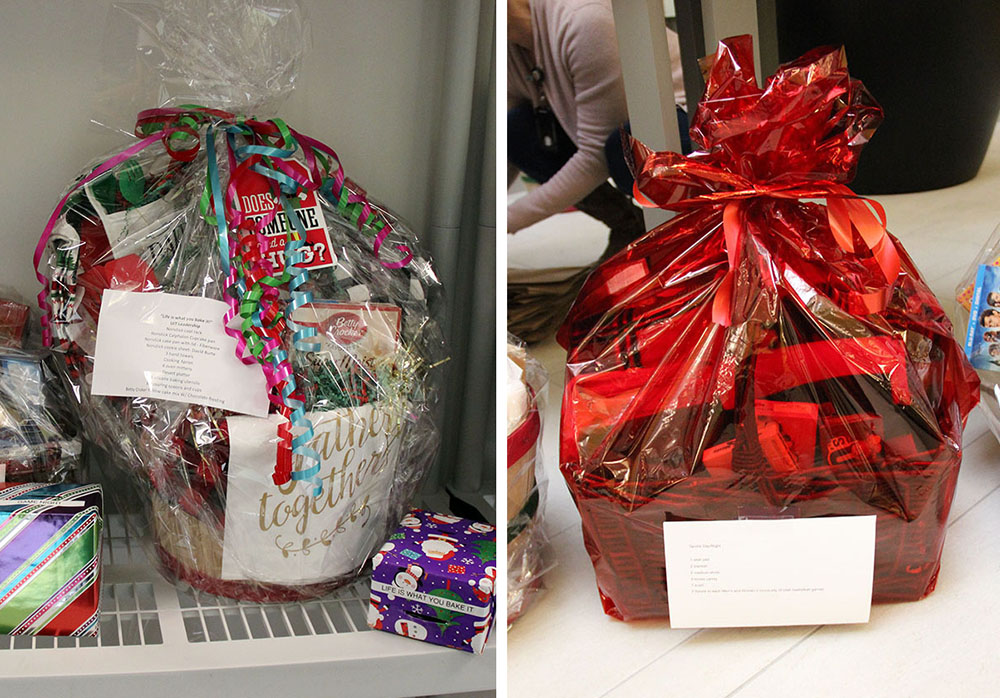 The following UIT employees received coveted gift baskets during an opportunity drawing on December 12, 2019.
Eric Jensen,

Communications Infrastructure — "BYU" basket

Samantha Lankford,

Communications Infrastructure

— "Fun for the kiddies" basket
Tina Nguyen, Information Security Office — "Chill out" (winter-themed) basket
Teri Pearson, Communications Infrastructure —

"I get around" (auto-themed) and

"Relaxation and spa"

baskets
But the real beneficiaries were the people served by the Utah Food Bank, which received more than $10,000 from ticket proceeds.
"We'd like to thank all of the creative people who put these baskets together, who donated their money and time, and everyone who purchased tickets," said Donna West, member of the ITS Employee Recognition Committee that organized the event. "You really did make a difference."
The estimated cost of making the baskets was more than $6,000.
Eighteen university organizations and departments donated gift baskets to the fundraiser. They included University Information Technology, Information Technology Services, Enterprise Data Warehouse, and University Medical Billing, which are located at 102 Tower, the downtown location for several U organizations.
UIT donated two baskets — a "Life is what you bake it!" basket from UIT Leadership, and a "Sports Day/Night" from University Campus Computer Support.
Below are photos of the drawing.
Node 4
Our monthly newsletter includes news from UIT and other campus/ University of Utah Health IT organizations, features about UIT employees, IT governance news, and various announcements and updates.
Categories