Kudos & Congratulations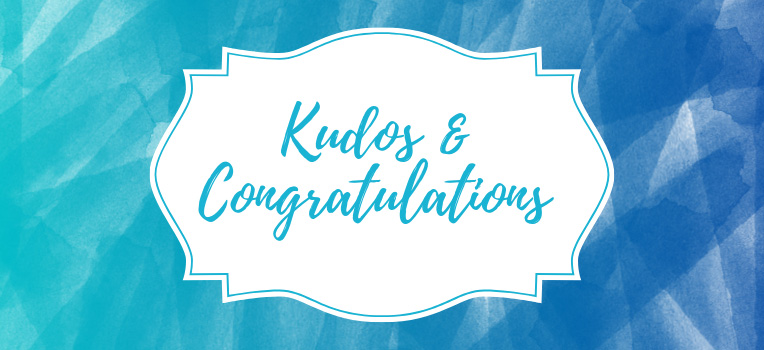 UIT staff recognized for their excellent work
Congratulations to Lance Davis (Communications Infrastructure) and Val Olds (University Support Services) for winning the previous prize drawing!
---
I would like to express my sincere gratitude for everything Lisa Osborne has done for the UNI HOME relocation project. She was involved from the very beginning; always present at meetings and available despite being pulled in so many directions. I truly appreciate her professionalism and her follow through. I was always reassured that the things she was working on would get done (and I was right!). I know that our tenant improvement and relocation coincided with the Sugar House Clinic, the Acute Care Center, Clinic 1, and probably many other things, yet she was always cheerful and happy to help guide me through the best decisions for the phone install. Everything around the phone install went off without a hitch and I credit her talents. Lisa truly is amazing! THANK YOU!!
~ Karina Rasmussen, Neurobehavior HOME Program
---
The UIT Holiday Party at the Alumni House was a sustained and complicated group effort, starting last summer and concluding with the party feedback survey. We're already planning for the 2020 party.

Thank you to Larrisa Turner, whose stellar event planning and management skills were invaluable. The support Jesse Drake provided throughout the event phases really helped to keep the project on track. Thanks to you both.

Much appreciation to UIT event committee members Kirk Barlow, Angelica Chacon, Mike Ekstrom, Aimee Ellett, Alijana Kahriman, Rob Lake, Kelsey Loizos, Trevor Long, Jan Lovett, Roy Schulz, and Stacey Wood for helping us on the day of the party to ensure everything went as smoothly as possible. Special kudos go to Alijana for her financial management support for the party over the past several months.

~ Cassandra Van Buren, Strategic Communication
---
David Griffins's rapid response in providing billing information for daily what-if and historical billing scenarios over the course of several weeks was key in maintaining positive relations with an important UIT customer. Through the duration of the effort David kept a smile on his face and was ready and willing for the next challenging question. Thank you David!
~ Dave Huth, Product Management (CTO org) and Kim Tanner, Software Platform Services
---
I would like to thank Emily Rushton for all of the training and continued support she has offered to me in my new role here at the U. Emily has been extremely patient, helpful, kind, and positive. She is always willing to take time to answer my many questions. I feel lucky to have her as a co-worker and friend!
~ Aimee Ellett, Office of the CIO
---
Many, many thanks to Stacey Wood and the UCCS team (Matt Munro, Beth Sallay, and Monte Shaw) for their outstanding support. They consistently provide above-the-bar technical assistance and are very timely with their responses. Thank you for always doing a great job and being considerate of the user and their circumstances.

~ Trevor Long, ISO Governance, Risk & Compliance
---
The Office of Software Licensing (specifically Bill Lutz and Margaret Witbeck) have been more than welcoming to me as a newbie. They have been extremely helpful in training and understanding of new product request processes and software renewal strategies. More importantly, I appreciate their understanding of a complicated work schedule the first two months in this new position at the U. I am grateful for this group and the leaders who support them.
~ Whitney LeMone, OSL
Anyone at the U can submit an item for Kudos & Congrats!
Submit your kudos and the UIT employees you commend will be entered into a monthly prize drawing. UIT employees who submit entries will also be entered in a separate prize drawing.
UITL members and associate directors are not eligible for prizes.
Node 4
Our monthly newsletter includes news from UIT and other campus/ University of Utah Health IT organizations, features about UIT employees, IT governance news, and various announcements and updates.
Categories