sUdo Sessions: Crystal Young, Center for High Performance Computing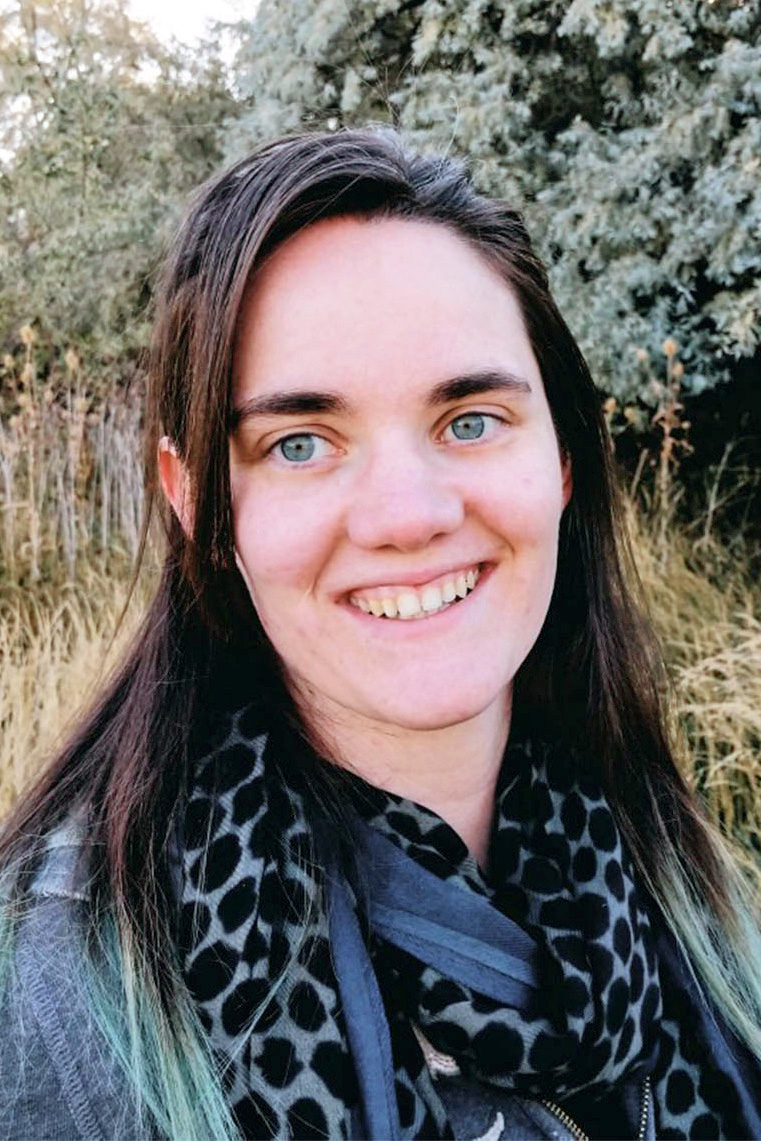 What brought you to the University of Utah?
Specifically, the Entertainment Arts & Engineering (EAE) program (video games are life!), but also, I grew up in Utah and found that being a resident made it easier to attend college. The chance to attend the University of Utah was too great an opportunity to pass up.
How did you find out about the sUdo program, and what attracted you to it?
The first U career fair I attended, I walked up to Elliot Fenech (the former sUdo manager) and asked him questions about UIT and how I could get a job working in the School of Computing, where I'm working toward a computer science degree. He told me he was working on small, but growing, program (before sUdo even had the name sUdo) for students to work within the school system and get paid while gaining real-world experience. I took the chance and sent him my resume. Two weeks later, I had my first interview to see if I was a good fit for the program and where I might be placed. A couple months later, I interviewed with Joe Breen at the Center for High Performance Computing (CHPC) and was given the opportunity to work in a place I thoroughly enjoy.
What's your focus in the program?
Network research, CHPC website maintenance, user communication, and information sharing within certain bounds. To elaborate, I work on a team that assists users within the campus research community to most effectively utilize clusters for their data needs. I also have begun updating the CHPC website and creating videos to better assist those users before they need to ask for help through the ticket system. On the network research side of things, I've had the great opportunity to create a basic prototype application using Android programming, meant to interact with a Raspberry Pi robotic system using User Datagram Protocol (UDP). Most recently, I've been learning how to create a system that utilizes a network troubleshooting tool called perfSONAR to monitor the network through various tests on a given route.
Have you had any other positions within sUdo? If yes, what were they?
I've been at CHPC since I became a part of sUdo 3½ years ago, though, at the start, I interacted with Elliot and some of the leads more, as I wanted to help the program grow and communicate as a community of our own.
What's day-to-day life like as a sUdo intern?
Typically, I go to work first thing, which usually involves sorting through emails — lots and lots of emails. Then I spend the rest of my time working through my various projects and helping in ServiceNow so tickets can get to the right person as soon as possible.
After work, I have classes throughout the afternoon, leaving the evening for homework and other activities.
What's challenging about the program or your position?
My greatest hurdle from the beginning was my level of knowledge. I knew enough to learn but not enough to hit the ground running. Joe, however, has been really understanding. He has given me the time to learn and grow so that I am able to progress confidently, as well as plenty of work to keep me busy.
How does your major complement what you're doing in the sUdo program?
As a computer science major, I was able to land the sUdo job in part because I know Java and Python. This opportunity has broadened my horizons by giving me further insight and knowledge into my classwork that I wouldn't have until much later into my degree. Because of this, I am able to comprehend far more in my classes then the average student at my level. Likewise, my schooling is constantly expanding my capabilities and knowledge at work, allowing me to grow far more and far faster than I would have in any other degree.
How do you expect to use the experience you're getting from the sUdo program?
The experiences I've gleaned from CHPC and sUdo have already afforded me many opportunities to interact within the larger research and computing communities, campus-wide and internationally. These experiences have made me really embrace being in computer science and have given me a new respect for my classes and learning how things work together.
What advice would you give other sUdo students, or prospective applicants?
Take a chance! You never know what sUdo is looking for. You don't have to be overly experienced to join. Sometimes you don't have to have any experience, just the ambition and drive to get things done. As long as you're willing to do the work and try your best, sUdo will be there to help you realize your true potential. More than that, the mentors will be there to help, guide, and connect you to the future job you've always dreamed of.
What's been your favorite part of being a sUdo intern?
Having someone there to talk to, who really wants to mentor me in the right direction to be able to finish school and succeed in life. The office environment is open and caring, whether you're a student or staff member. Everyone is easy to approach, and it's fairly common to have random conversations about school or home life in the break rooms. There's always laughter and occasionally, there are get-togethers outside of office hours, where students are as welcome as anyone else in the office.
---
Two recent sUdo Sessions: Shane Rayhill, Unified Communications, and Leona Craig, Governance, Risk & Compliance
Node 4
Our monthly newsletter includes news from UIT and other campus/ University of Utah Health IT organizations, features about UIT employees, IT governance news, and various announcements and updates.
Categories