Kudos & Congratulations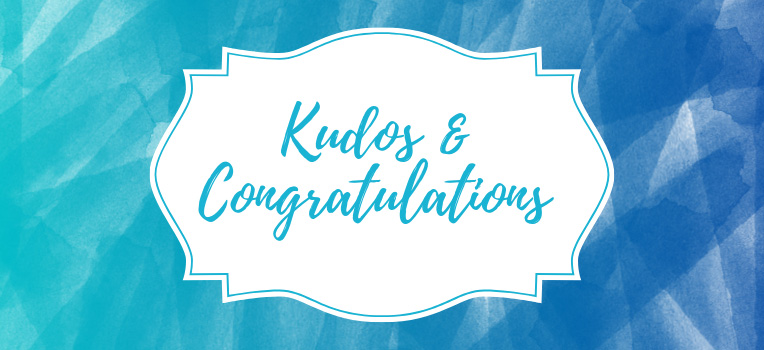 UIT staff recognized for their excellent work
Congratulations to David Richardson (Center for High Performance Computing) and Brandon Callahan (Network & Core) for winning the previous prize drawing!
---
Kudos to Nate Remynse! He's always responsive, polite, and takes great care of us. Security incidents can be stressful on all levels, so I really appreciate that Nate knows what he's doing and guides us in taking the appropriate courses of action. He's always great to work with!
~ Kim Antry, Pathology
---
Mary Smithing has been an outstanding resource for our department!
~ Scott Jefferies, Fire Prevention
---
Kudos to Will Gleich for his dedication in leading out the start of semester for the Web Application Deployment and Automation team! Thank you, Will.
Thank you to all start of school committee members — SOS Lead Shawn Halladay, Mike Ekstrom, Trevor Long, James Rice, Scott Lloyd, Cassandra Van Buren, Chris Stucker, Craig Bennion, Dave Packham, Heilame Monty Kaufusi, Jason Moeller, Jon Thomas, Peter Mo, Syndi Haywood, Ray Carsey, and JT Wardle. We had a great start of spring semester!
Kudos to Zach Zitterkopf for quickly addressing the recent HEDEV issue!
A BIG thank you to everyone on the infrastructure teams — Matt Leatham, Zach Zitterkopf, Mohammed Fateh, Will Gleich, Rob Birkinshaw, Bryan Wooten, Tyrel Marshall, Chris Price, Dan Jenkins, and Vaibhav Narula — who assisted USS with SOS load testing. All teams involved showed tremendous dedication and hard work to ensure we had a great start of school.
Lastly, a big thank you to Roger Sarkis and Thanh Nguyen for working on the cost model for one of my teams.
~ Kim Tanner, Software Platform Services
---
Kudos to Casey Wilson, Rudy Matthes, and Laurent Lecointre for handling difficult situations with a calm demeanor and high level of professionalism, all while staying optimistic. Thank you!
~ Trevor Long, Governance, Risk & Compliance
---
Thank you to the ServiceNow team (Tracy McGee, Kim Fuller, Harold Hessler, Remi Sorenson, Rebecca McGowan, and Tatiana Tabish) for all of your cooperation and hard work in our recent project with you. Your insight, capabilities, and hard work were on point and very much appreciated. It was a pleasure for the IAM team to work with you.
Thank you to the StratComm team (Jesse Drake, Larrisa Turner, and Cassandra Van Buren) for all of your help in communicating our recent projects and efforts. Knowing that you're there and will ensure that the communication piece goes well takes a lot of the stress out of making a change happen and significantly increases our ability to satisfy our customers. Thank you for all that you do for us!
~ Chris Stucker, Identity & Access Management
---
Matt Munro (Campus Computer Support) has been working hard to get our newly-supported department ready. He's been at the College of Mines and Earth Sciences almost every day all day for a few weeks now.
~ Anonymous
Anyone at the U can submit an item for Kudos & Congrats!
Submit your kudos and the UIT employees you commend will be entered into a monthly prize drawing. UIT employees who submit entries will also be entered in a separate prize drawing.
UITL members, directors, and associate directors are not eligible for prizes.
Node 4
Our monthly newsletter includes news from UIT and other campus/ University of Utah Health IT organizations, features about UIT employees, IT governance news, and various announcements and updates.
Categories