Intern Insights: Joel Oliva, Network Operations
New name, same series
Intern Insights, the Node 4 series featuring UIT student interns, has been renamed from sUdo Sessions to be more inclusive of all internship programs within University Information Technology.
About this series
Intern Insights is a Node 4 series about students in UIT's internship program. The paid internship provides University of Utah students real-world work experience to augment their degrees and often is a stepping stone to full-time positions in a relevant field.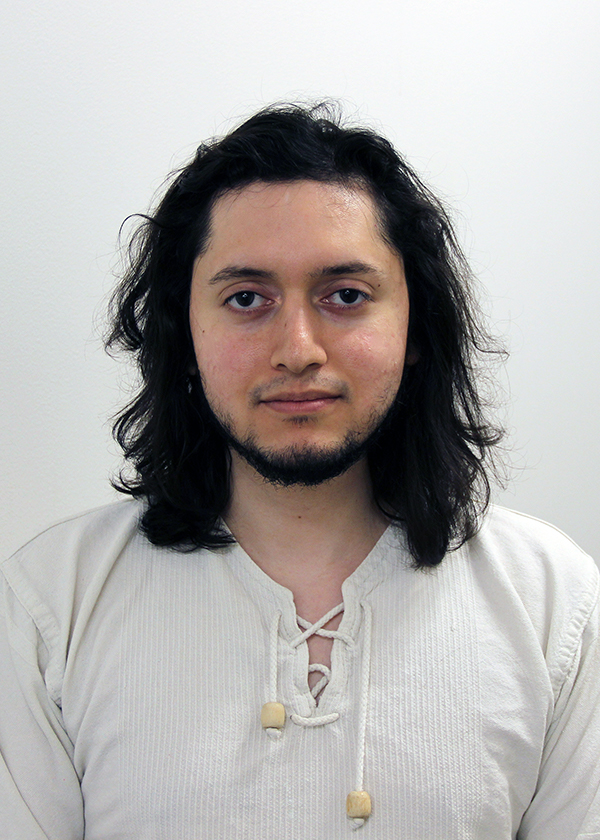 What brought you to the University of Utah?
Before coming to the University of Utah, I studied at Salt Lake Community College. I wanted to pursue computer science after I finished my generals at SLCC, and the University of Utah seemed like a great choice because of its reputation for the Computer Science program and related disciplines, like graphics and video game development (Entertainment Arts & Engineering). It's also the university closest to where I live.
How did you find out about UIT's student internship program, and what attracted you to it?
A friend who worked for UIT's monitoring team at the time told me about the sUdo program as a great way to earn experience while taking classes. One thing that attracted me to the sUdo program was having the opportunity to work in a team-oriented setting. I was also very curious about working in an IT environment.
What's the focus of your internship?
I'm part of the Network Operations team, which ensures that network nodes across campus have a high uptime. In general, the main focus is troubleshooting network-related issues that arise on campus and at the hospital. In addition, we make sure network requests are fulfilled. Typical examples of a network request include IP reservations, removing records, and activating ports.
Have you had any other positions within UIT? If yes, what were they?
I've been very content with the position and the people I work with, so as of yet I have not shifted to another position.
What's day-to-day life like as a UIT student intern?
My day-to-day usually consists of completing network-related requests submitted by other UIT staff. I also troubleshoot network incidents that occur across campus and the hospital. When requests and incidents are taken care of, I work on automation projects for the web platform we use to host various tools. The many tools combined have come a long way and reduce the amount of time doing tedious tasks.
What's challenging about the internship program or your position?
Often it is necessary to follow up on a user-submitted network issue by requesting more information; however, this can be difficult as sometimes it is necessary to jump through multiple hoops just to get to the point where I can begin investigating. Ironically, finding solutions is less of a challenge by comparison.
How does your major complement what you're doing in the internship program?
Although computer science is loosely related to IT and network operations, I feel like the skills learned in my major really come into play when working on automation projects that involve a lot of coding. In addition, the problem-solving aspect of the math and computer science courses I take enable me to apply a certain mindset when it comes to troubleshooting.
How do you expect to use the experience you're getting from the internship program?
My exposure to automation has given me an interest in areas I had never considered when it comes to personal projects. My plan is to use this experience in a personal project to further develop my portfolio. Furthermore, working here has kindled an interest in networking. I hope to expand on what I know and get a deeper understanding of networking somewhere down the line.
What advice would you give other UIT student interns, or prospective applicants?
For prospective applicants going through the interview process, one piece of advice I could give is to trust your intuition. There are always a few questions during an interview that might not have a straightforward answer; however, in most cases, it is better to make assumptions and respond with something than with nothing at all.
What's been your favorite part of being a UIT student intern?
One of my favorite things about being a sUdo intern is the flexibility that is provided for students. Class schedules can sometimes be all over the place so it's nice that the program is very accommodating for school life.
Node 4
Our monthly newsletter includes news from UIT and other campus/ University of Utah Health IT organizations, features about UIT employees, IT governance news, and various announcements and updates.
Categories