Udemy for Business available at no cost to U staff with an IT role
UIT and University of Utah Health's Information Technology Services (ITS) are pleased to announce that they have negotiated a subscription license with Udemy Inc. that provides campus and hospital staff who have an IT role with access to Udemy for Business (UFB) at no cost.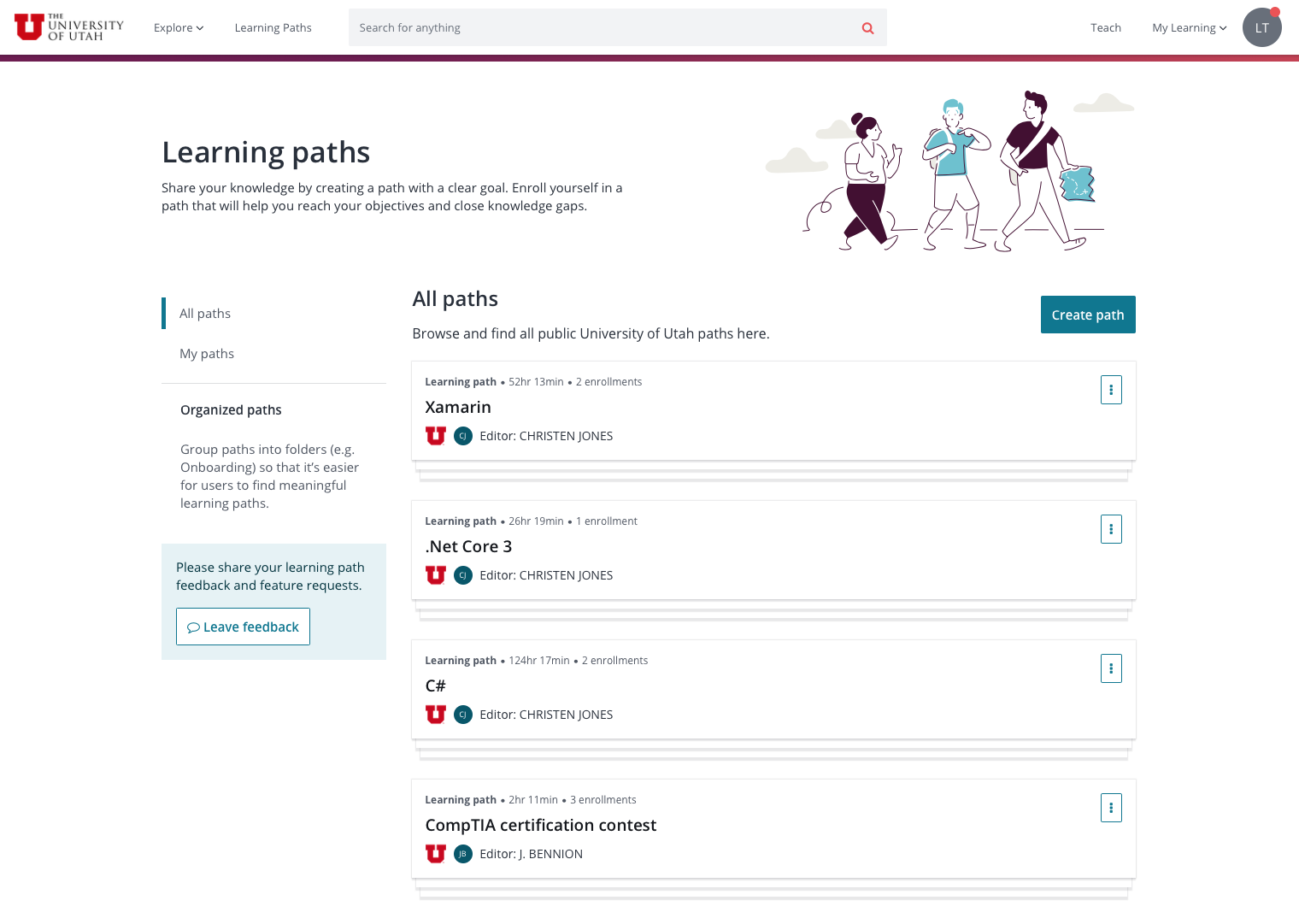 UFB is a premier content service for organizations and their employees provided by Udemy Inc., an online, on-demand clearinghouse for teaching and learning. UFB's 3,500+ course collection includes high-quality content in multiple disciplines, such as IT, development, leadership, and project management. UFB also features tools that enable managers to assign courses to their staff and monitor their progress.
Craig Bennion, IT Service Management Process Support manager in UIT Communications Infrastructure, said Udemy provides professional development opportunities that staff would otherwise seek out from other online platforms, conferences, or alternate off-site providers.
"Using Udemy has helped us better manage and stretch our training dollars. We've been very happy with the results," Bennion said. "The expertise level of courses range from basic to intermediate. This rich content helps bring new staff up to speed on technologies that we use, as well as new technologies. But it's not just technology. Some Udemy courses improve writing and presentation skills, teach time management skills, and offer techniques to reduce stress, among many other things."
The agreement, which lasts from January 2020 to January 2023, includes 1,300 seats for campus and hospital staff, including student employees, who serve in an IT-related role. Access is vetted and granted on a first-come, first-served basis.
To request a UFB account, complete the "Udemy Account Access" form in the Service Catalog (authentication required). It will take about one business day to process the request and grant access.
The university's Udemy portal can be accessed at https://uofu.udemy.com/. To log in, enter your uNID and password. Note: If you go directly to Udemy.com, you will be charged for the courses you enroll in.
For more information about the university's Udemy for Business license, please see this UIT Knowledge Base article.
If you have questions, your local IT support staff may be able to assist, or you may contact your respective central help desk: UIT Help Desk (801-581-4000, option 1) or the ITS Service Desk (801-587-6000).
Node 4
Our monthly newsletter includes news from UIT and other campus/ University of Utah Health IT organizations, features about UIT employees, IT governance news, and various announcements and updates.
Categories