UIT Leadership Spotlight: Kim Tanner, Associate Director, Software Platform Services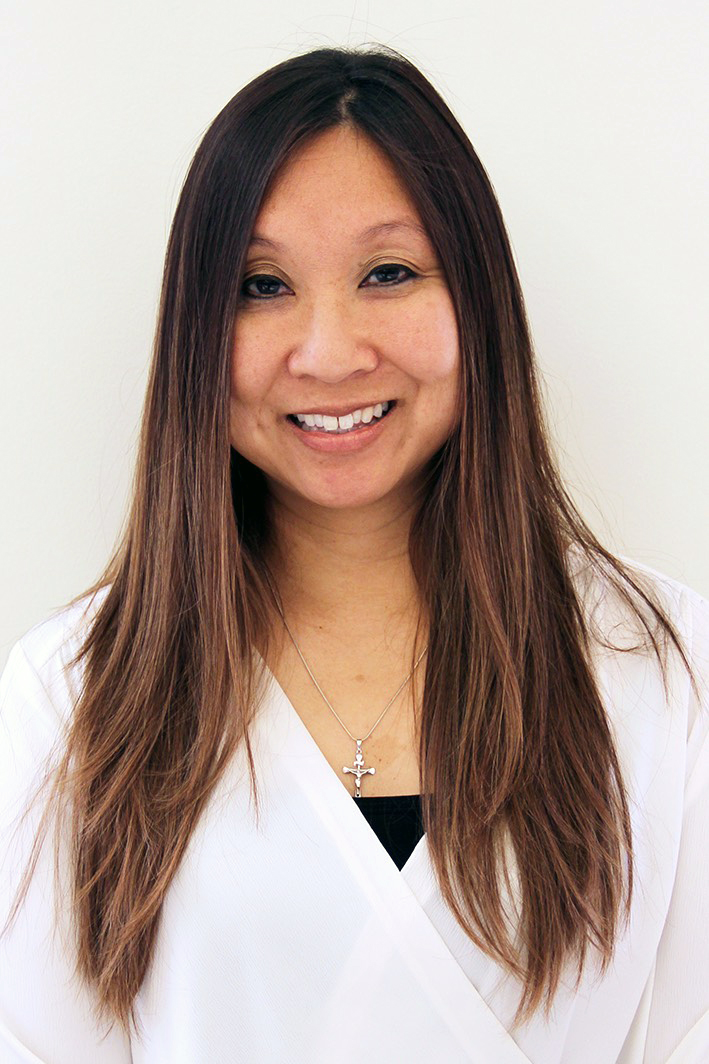 Where are you from originally?
I was born in California, but I grew up mostly the Sunshine State (Florida) before moving to Utah.
What post-secondary degree(s) do you have, in what subject(s), and from what university(ies)?
I possess two bachelor's degrees: a Bachelor of Arts in elementary education from the University of West Florida and Bachelor of Science in computer science and information systems from Utah Valley University (UVU), formerly Utah Valley State College. I also earned a Master of Science in information systems from the University of Utah.
What led you to the University of Utah?
Prior to working here, I had several positive experiences with the university. When I first moved to Utah and saw the big block U on the mountainside, I knew one day I wanted to get my master's degree from the university. When the opportunity to go back to school presented itself, I enrolled as soon as I could. I was taught by many talented professors and truly enjoyed my time studying here.
In addition, my youngest son was born at the University of Utah Hospital. He was premature and was in the Newborn Intensive Care Unit (NICU) for a couple of months. One can only imagine the stress and worry I went through as a parent. The university provided him with excellent care, especially the nurses, who were just fabulous. They gave him an awesome start in life, and today, he is a straight A student. Since then, I wanted to find a way to give back to the university for taking such good care of us. When a position opened up, I knew I had to apply.
Can you describe the path you took to IT leadership?
During my IT career, I've had the opportunity to serve as a microsystems analyst, technical support engineer, server administrator/systems engineer, and database administrator/developer. A number of years ago, after coming back from maternity leave at Salt Lake County, the CIO at the time approached me about a reorganization and gave me the opportunity to select which IT area I wanted to oversee. Since then, I have had the opportunity to manage a number of infrastructure areas, including the service desk, workstation, data center, mainframe operations, telecommunications, database, server, storage, backup, and email. Today, I oversee the following teams for Software Platform Services: PeopleSoft Middle Tier, Web Application Deployment & Automation, Facilities IT — Systems Engineering, Database (UIT-ITS), and Application Engineering (ITS).
How would you describe your leadership style and/or philosophy?
I foster and promote a culture of innovation, teamwork, collaboration, transparency, and trust. I lead by example. I am team-oriented/collaborative in nature. I encourage my team and others to engage in big discussions, provide feedback, and participate in the decision-making process. I believe in setting clear expectations, listening intently, providing feedback, sharing experiences, and praising efforts. Most of all, I believe in working together to earn the trust of those I work with and provide support to.
What do you enjoy most about your role at the U?
I enjoy working with all the unique, talented individuals and innovative teams at the U.
What do you find most challenging about your job?
The most difficult challenge is the recruitment process. I find it difficult to bring in a diverse set of applicants for my technical positions. I'm trying to find ways to improve in diversity recruitment, such as engaging HR for recommendations, advertising to under-represented groups, and reaching out to different teams to form a more diverse interview panel. I still don't have a solid solution, but I am committed to finding ways to improve.
What are some of your hobbies?
I do not cook, but I love baking cookies with my children. I truly feel that if I had a KitchenAid stand mixer, my cookies would turn out successfully. My spouse, however, does not agree that the mixer is the problem.
I also love sewing. There has only been one incident in which my serger went up in smoke. About two years ago, when I found out I was going to have my first grandchild, I taught myself how to use a sewing machine and make baby blankets. Thank goodness for YouTube. Today, I have three grandchildren (one grandson and two granddaughters who are less than a month apart). My next big sewing project is a quilt.
Is there a fun fact about yourself that you'd like to share?
I have a couple of fun facts to share.
This semester, I am teaching an information systems class for the David Eccles School of Business. I am very excited and thankful for this opportunity. I can now evaluate the start of school experience from a different perspective. As a faculty member, the start of school experience this spring was a success!
Growing up in Florida, one becomes very accustomed to hurricanes. As a kid, I enjoyed preparing for hurricanes (e.g., taping/boarding up windows, gathering food and supplies from crowded grocery stores, and going outside during the high winds and snapping photographs, etc.). I survived several major storms, including Hurricane Opal. As a Category 4 hurricane, Opal caused severe and extensive damage along the Gulf Coast. Back then, I felt invincible. I recall driving around during the storm, going to the beach and observing the massive ocean waves, and driving over downed electrical lines. I later learned that the electrical lines were still live. Now that I'm grown and have children, I find that I do not like hurricanes, earthquakes, or any other natural disasters.
Is there anything else that you think our readers would like to know about you?
Many years ago, as a computer lab technician at UVU, I spent an entire summer moving all the computer lab equipment from the basement of one building to the new computer science building across campus with only a rolling cart. Later, I had to recable all the desktops, printers, and servers that I moved. It was a huge undertaking. We need to be appreciative and thankful for all the hard work that technicians do when installing and configuring computer equipment, especially in large and newly constructed buildings. There is a lot of effort and manual labor that goes into this work.
Node 4
Our monthly newsletter includes news from UIT and other campus/ University of Utah Health IT organizations, features about UIT employees, IT governance news, and various announcements and updates.
Categories