UIT Leadership Spotlight: Suzanne Wayment, associate director, Product Management for Student Systems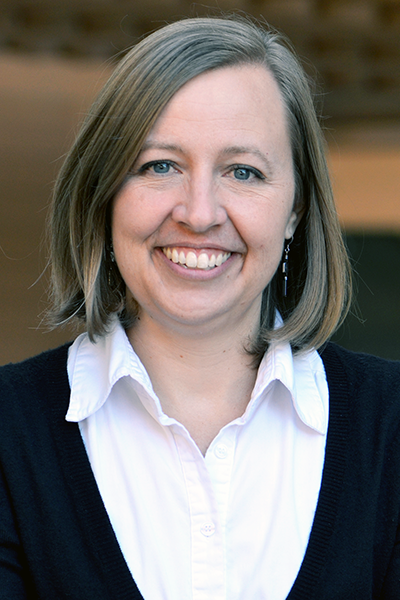 Where are you from originally?
Born and raised in Salt Lake City.
What post-secondary degree(s) do you have, in what subjects, and from which school(s)?
I received my Bachelor of Fine Arts from the University of Utah and my Master of Education from the University of Utah in educational leadership and policy.
What led you to the University of Utah?
Family tradition. All my brothers and sisters received their bachelor's degrees from the U. As for being employed by the U, I started as a student at the Campus Store and have never looked back.
Can you describe the path you took to IT leadership?
I started in the IT world as a business user in the Office of Admissions. After 17 years on the user side, I had the opportunity to move into UIT. I learned a lot from the IT side. When the associate director position recently opened for UIT Product Management for Student Systems, I felt that I had a good understanding of both sides and had good relationships with people all over the university. It has been a learning journey that cumulatively prepared me for this position.
How would you describe your leadership style and/or philosophy?
My leadership style is based in good relationships and communication. I want to be a trusted partner and work with others to move university goals forward. I also want to be very clear and transparent to ensure that we can balance all the incoming strategic priorities.
What do you enjoy most about your role at the U?
The people. I have worked with so many people at the University of Utah, including students. Remembering why we do what we do and the wonderful people who help get us there is the best part.
What do you find most challenging about your job?
Navigating the politics of priorities, demands, and needed changes.
What are some of your hobbies?
I love watching sports (I'm a season ticket holder for Utah football, Utah men's basketball, Utah Jazz, and I always find time each year to go to some Atlanta Braves games). I enjoy travel, art, and reading books.
Is there a fun fact about yourself that you'd like to share?
I have an artist book in the Rare Books Department in the Special Collections Division at Marriott Library.
Node 4
Our monthly newsletter includes news from UIT and other campus/ University of Utah Health IT organizations, features about UIT employees, IT governance news, and various announcements and updates.
Categories