UCL Digital Learning teams will merge with UIT on May 1
On April 10, 2023, University Information Technology (UIT) and University Connected Learning (UCL) announced that their departments will reorganize on May 1, 2023. UCL units that provide instructional technology services — Digital Learning Technologies — will merge with UIT.
The full text of the message to UIT employees from UIT Leadership:
Dear UIT colleagues,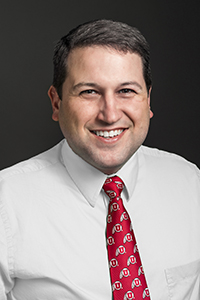 Effective May 1, 2023, Digital Learning Technologies (DLT), led by Director Jon Thomas, will become a part of UIT. Thomas will report to Chief Information Officer Steve Hess. The reorganization will include the following University Connected Learning (UCL) units, which provide instructional technology services:
Systems & Data Services (led in the interim by James Harris) 
AV & Technology Services (led by Adam Stewart)
Outreach & Innovation Services (led by Holly Johnson)
We warmly welcome Jon and the DLT organization to UIT. The reorganization represents a homecoming for many DLT employees who reported to UIT prior to a previous reorganization in fall 2021. We look forward to working with our new and returning colleagues.
Looking ahead, our close partnership with UCL will continue to strengthen as it focuses on developing programs and achieving campus enrollment goals. We are excited about this opportunity to enhance our support for the University of Utah's students, faculty, and staff through providing seamless digital learning technology services.
You'll have the opportunity to meet and greet many of our new and returning DLT colleagues at the May 3 Salt Lake Bees game. Please join us in welcoming them to UIT.
Best regards,UIT Leadership
Node 4
Our monthly newsletter includes news from UIT and other campus/ University of Utah Health IT organizations, features about UIT employees, IT governance news, and various announcements and updates.
Categories