Kudos & Congratulations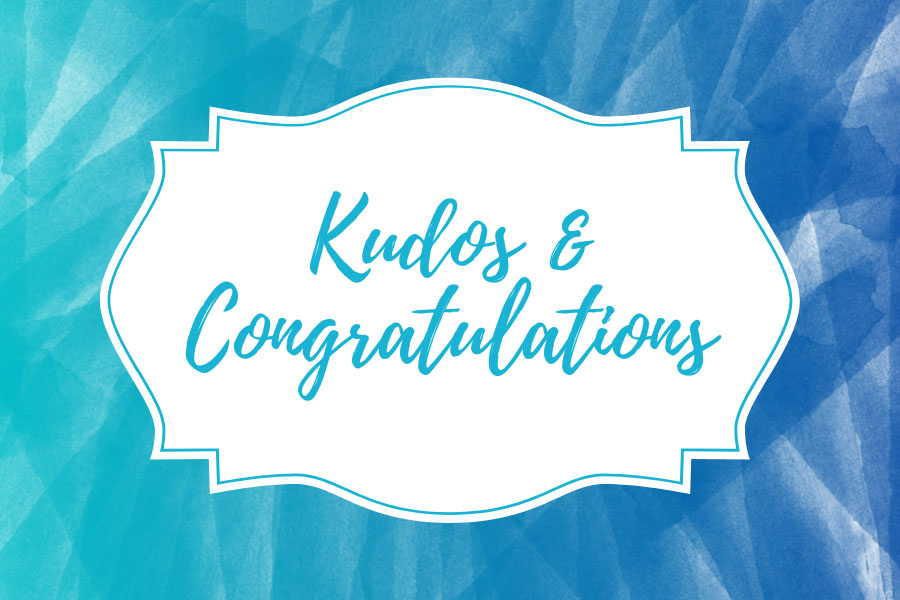 UIT staff recognized for their excellent work
Congratulations to Jeff Hatch (CTO organization) and Tyler Chmelik (University Campus Computer Support) for winning the last prize drawing!
---
I would like to nominate Daniel Burtenshaw.
He has always been an unsung hero during his 20 years at the U.
Danny is humble, kind, smart, and gets things done.
Seriously, everybody likes Danny. Even the staff at any restaurant we visit for lunch.
~ Bryan Wooten, Information Security Office
---
Kelly Tomlinson is pleasant, professional and thinks well on her feet, even in stressful meetings with clients when things don't go as planned. She is a wonderful example of grace under pressure and a pleasure to work with.
~ Jim Urry, Strategic Planning and Process Team
---
James Lopez at the Campus IT Help Desk offered me friendly, patient, and ultimately, effective assistance with a minor but frustrating computer problem. Kudos to James!
~ Brian Kubarycz, Honors College
---
Jason Lawes always does a great job for us at the Business Services Building. Thank you for the rush service.
~ Burnett Thackeray, University of Utah Health Operations
---
I want to say thanks to Cory Hale for all of his help with my phone issues! Thanks for being so patient!
~ Heather Smith, University Hospital Transplant Administration
---
Knowledgeable about systems, thoughtful about methods, considerate about how changes will affect people and situations, Danny Burtenshaw has been a quietly effective colleague since I met him over 10 years ago.
~ Dylan Pocock, CTO organization
---
Zach Zitterkopf is a superstar! He genuinely cares about whatever the current work challenge I am experiencing might be, and is always willing to dig in and find a solution. I appreciate it, ZZ!
~ Shon Harper, University Support Services
---
Andrew Bird is one of those people who is both extremely knowledgeable and kind. He goes out of his way to help and assist in any way he can. He does a great job of explaining and teaching when ever needed.
~ Benjamin Bushell, CTO organization
---
Kudos to Patrick Oberg! Patrick went above and beyond my expectations in trying to assist a former university professor! Rather than giving up, he made a good effort with a number of calls to connect me to the right people to help solve the issue. Patrick, THANK YOU for your assistance!
~ Rachel Connett, Universal Systems Inc.
---
Kudos to Roland Curtis for fixing the bridged appearance not ringing issue that has been an ongoing issue. Roland's determination and many hours troubleshooting led to the issue finally being resolved. Thanks for putting in the time and making it easier on the rest of the team going forward.
~ Jared Gronning, CTO organization


Anyone at the U can submit an item for Kudos & Congrats!
Any University of Utah faculty member, staff member, or student can submit a Kudos & Congratulations for UIT employees.
Submit your kudos and the UIT employees you commend will be entered into a monthly prize drawing. UIT employees who submit entries will also be entered in a separate prize drawing.
Node 4
Our monthly newsletter includes news from UIT and other campus/ University of Utah Health IT organizations, features about UIT employees, IT governance news, and various announcements and updates.
Categories
Featured Posts