Carter hired as Associate Director of Enterprise Resource Planning
UIT's leadership team is pleased to announce that Gary Carter was hired in May as Associate Director of Enterprise Resource Planning (ERP) in University Support Services (USS), reporting to Deputy CIO Ken Pink.
Carter will take an active role in assessing campus- or cloud-based applications, and identifying potential future applications related to PeopleSoft, the University's Human Resources, Benefits and Payroll processing system.
"I'm excited to help advance ERP application development at the University, and create a better overall user experience," Carter said.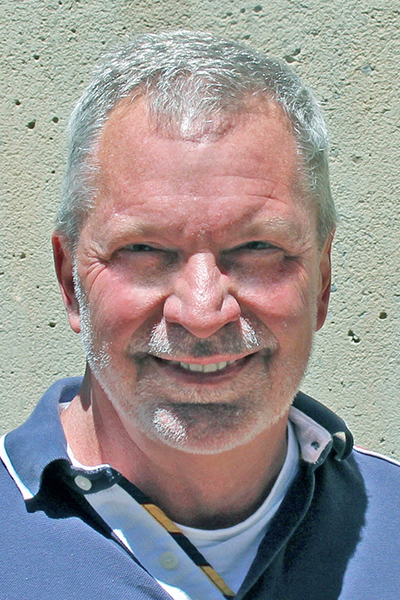 Carter's responsibilities will include:
Planning, budgeting for, developing, piloting, and implementing ERP-based apps and frameworks.
Providing training content for faculty and staff, including students.
Facilitating code reviews on behalf of software developers and programmers.
Designing and developing user interfaces to internet/intranet applications.
Carter comes to the University with more than 30 years of experience in accounting and information technology, most recently as Implementation Success Manager at Oracle, where he held an advisory role in implementing Oracle Fusion applications. Previously, he was Executive Director of Information Technology with USANA Health Sciences, managing ERP accounting and operational systems, data warehousing and reporting, as well as Quality Assurance and Networking groups.
Carter earned his Bachelor's degree from Brigham Young University with an English Major/Accounting Minor and has a Masters of International Management degree from the American Graduate School of International Management (Thunderbird).
Carter's hobbies include running, biking, weight lifting, travel and photography, reading and writing, and working with stained glass. He has been a member of the Weber State Chorale; was a charter member of Mormon Youth Symphony and Chorus; sang with the Kathy Skidmore Singers; and is active with Utah Voices, where in addition to singing he also serves as treasurer.
Node 4
Our monthly newsletter includes news from UIT and other campus/ University of Utah Health IT organizations, features about UIT employees, IT governance news, and various announcements and updates.
Categories