Tabernacle to Carnegie Hall: The musical journey of USS' Carter
Utah Voices left obscurity behind the moment it stepped off the stage at the Lincoln Center for Performing Arts in 2011.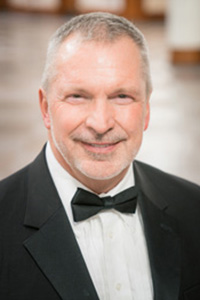 The 200-member, all-volunteer choir had just finished singing Handel's Messiah. It was the first time the group had performed outside of the Beehive State.
"We felt honored to be there," said Gary Carter, section leader of the bass-baritones and Associate Director of Enterprise Resource Planning (ERP) in University Support Services (USS). "The Lincoln Center is iconic for the performing arts, that whole complex is."
The performance left an impression on organizers too, who invited Utah Voices back to perform at nearby Carnegie Hall in 2014. Carter and Craig Bennion, ITSM Process Manager and fellow choir member, performed at Carnegie.
The program featured compositions by Utah composers.
"As a state and a community, we really do have a great reputation in the arts and community service," Carter said. "We did not fall short of that expectation."
A review in the New York Concert Review described Utah Voices as "perfectly prepared, in tune, with rich full tone that could produce a thrilling forte or whisper more confidentially at the softer dynamics..." concluding, "If you think 'Utah choir' means only the Mormon Tabernacle Choir, you need to hear this group."
Back home, the choir typically performs in Libby Gardner Hall, which Carter described as "fantastic acoustically."
Carter knows a thing or two about acoustics. From 1982 to 1985, he sang with the Mormon Tabernacle Choir. The tabernacle, completed in 1867 before the advent of amplifiers, is so perfect acoustically that parishioners 170 feet away can hear the sermons. LDS tour guides commonly drop a pin or tear a newspaper on the pulpit to demonstrate its unmatched acoustical properties.
In addition to the Mormon Tabernacle Choir and Utah Voices, where he also serves as treasurer, Carter was a charter member of the Mormon Youth Symphony and Chorus, Weber State Choral, Layton Arts Choral Ensemble, and Kathy Skidmore Singers.
He hails from a musical family – from a father who sang in a barbershop-style group with six brothers to a grandson who plays the organ and piano. While Carter also played instruments, singing has been central to his life "for the last 50 years, high school on up."
Utah Voices is simply one stop on a long musical journey.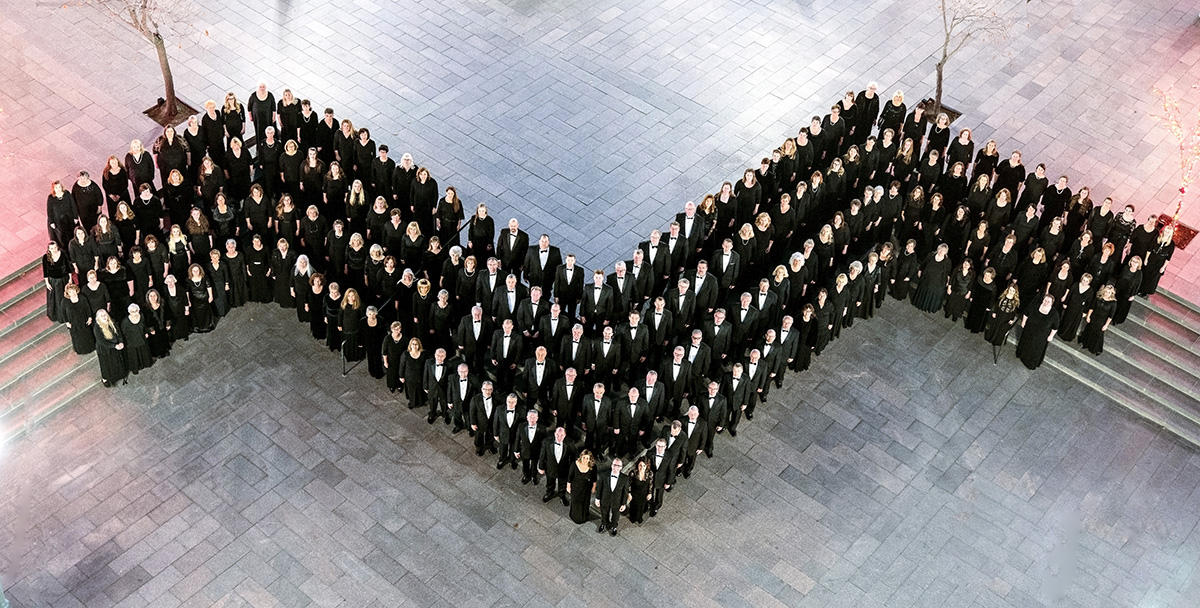 "At this point in my life, I really enjoy being part of the local chorale community, coming together and singing as a group," Carter said. "What I like most about Utah Voices is it's a true community choir, non-auditioned, so anybody who wants to sing can sing."
Utah Voices puts on four concerts a year, with weekly practices in-between, sometimes partnering with the Salt Lake Symphony as they did at a holiday concert in November that kicked off the Christmas on Temple Square 2016 season. View clips of the group filmed at a previous performance on its YouTube channel.
True to their unofficial motto "No boring concerts," the group's next performance is Broadway Bingo on Friday, March 31 at Libby Gardner Hall.
The audience doesn't just sing along, they play along.
"People win prizes throughout the concert," Carter said. "It's a good time."
The big draw (pun intended) is bingo cards with randomly assorted titles of the Broadway hits to be performed. Song order is determined by random drawing, as in a regular game of bingo, and audience members receive prizes for filling in a row of five on their cards.
See the choir's performance schedule for what else is coming up in the 2017 season.
Node 4
Our monthly newsletter includes news from UIT and other campus/ University of Utah Health IT organizations, features about UIT employees, IT governance news, and various announcements and updates.
Categories