sUdo Sessions: Andrew Schneider, Network & Core Business Analysis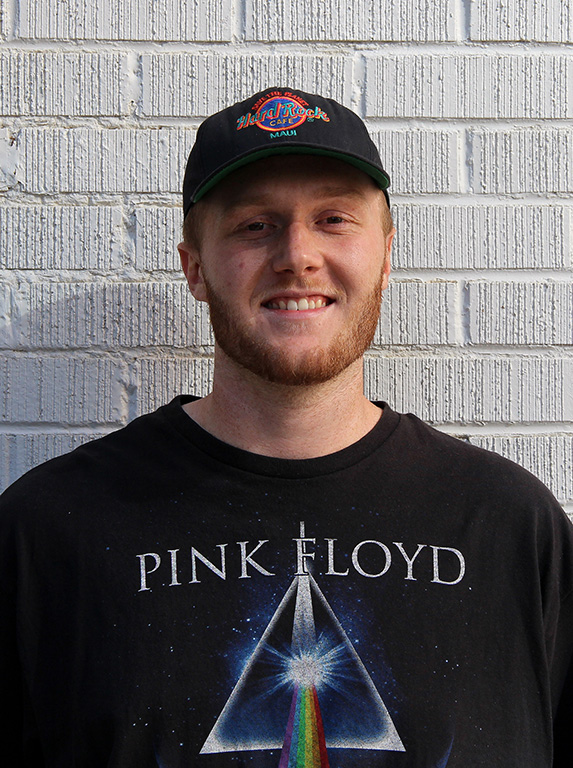 Note: sUdo Sessions is a Node 4 series about students in the Student University Development Opportunity program. The paid internship provides University of Utah students real-world work experience to augment their degrees and often is a stepping stone to full-time positions in a relevant field.
What brought you to the University of Utah?
I came out to the University of Utah from Wisconsin, where I grew up. I wanted a place where I could ski while going to school, and Utah was naturally the best fit. Being that I wanted to go into computer science, it was perfect that the U had a great program as well.
How did you find out about the sUdo program, and what attracted you to it?
Freshman year, when I was searching for internships, I stumbled upon an application for an Identity & Access Management (IAM) position through the career services portal on Campus Information Services (CIS). My dad was in the Identity & Access Management business at the time, so I figured why not give it a shot?
What's your focus in the program?
Right now, my focus is with the Network Operations Center Business Analysis team. I write computer programs to help the Network team, whether for data integrity or task automation purposes. The main goal of my position within the sUdo program is to assist the Network team with its projects.
What's day-to-day life like as a sUdo intern?
It is generally very relaxed and an enjoyable climate in which to work. As far as my day-to-day work, it varies depending on the projects that my mentor has me working on. Most of my time is spent working on projects to assist my mentor.
What's challenging about the program or your position?
The type of work that a sUdo intern can expect to be assigned is real-world applicable and by default is usually challenging because of that. It is also the reason why this program is so successful, because interns come out of the program with real-world experience that companies love to see.
How does your major complement what you're doing in the sUdo program?
My original major of Computer Science complemented the program really well, but I have since switched to Film and Media Arts as my major with a Computer Science minor. My years in Computer Science helped tremendously in being able to accomplish a lot of the programming that I have done in my time in sUdo. Along with that, the internship experience has kind of acted as a primer for some topics that were covered in my coursework.
How do you expect to use the experience you're getting from the sUdo program?
I expect to use my experience in the sUdo program as a launching pad into the tech world. The real-world applicable experience from my internship will show employers that I am more than capable and would make a good addition to their companies.
What advice would you give other sUdo students or prospective applicants?
Make sure you're very open to learning new things and have the ability to learn on your own, whether that is by reading or watching videos. A lot of the tasks on the job will be completely new or foreign to the student's experience, but as long as there is a will to learn and an ability to learn new tools or techniques, then the student will succeed in the program.
| | | |
| --- | --- | --- |
| | | |
| Andrew Schneider, left, backpacked to King's Peak in the Uinta Mountains with some former sUdo interns and former and current Network Operations Center employees. | | Andrew Schneider backpacks in the Uinta Mountains with UIT colleagues. |
What's been your favorite part of being a sUdo intern?
One of my favorite parts has been getting that extremely valuable experience. Above all else, though, my favorite part is the networking and the friends that I have been able to make within the workplace. Some of my most memorable experiences in my free time include the people I work with, and I am thankful for that. Part of that has to do with the way sUdo hires, which is by finding a personality fit for the workplace, as well as the person who is best for the job. That has contributed a great amount to the work environment within sUdo.
Node 4
Our monthly newsletter includes news from UIT and other campus/ University of Utah Health IT organizations, features about UIT employees, IT governance news, and various announcements and updates.
Categories